Gonna Ask Derm For Finacea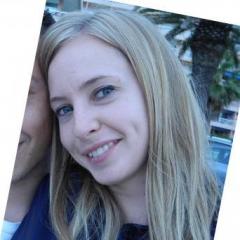 I've been wondering why I had relatively clear skin in high school. Don't get me wrong, I did have acne, and at most a horrible breakout was 5 zits. But I also had many clogged pores and blackheads. But heavy duty liquid foundation covered it right up! I honestly think it was using proactiv that kept a lot at bay....
So my thinking now is that i continue to breakout because I'm not doing anything to prevent it--no medications or treatment. I am gentle with my skin, I don't rub or pick, or use any abrasives.
The last two days I put on the neem oil moisturizer spf 30, after going two weeks without moisturizer, and I notice little clogged pores again between my eyebrows and on the cheeks near my nose/oiliest part of my chin. On the clogged pores that are raised and haven't quite turned into a zit, I prick with a needle and squeeze and this super gross hard ball comes out. Gross! Then I put TTO or honey on it.... So, I guess anything I put on my face will clog my pores! no matter if it has dimethicone or not lol.
I see the derm on Thursday, and praying that in my short appointment I can get another prescription. I'm also gonna ask him if he can remove a painful mole on my back, and if he can do anything about the weird icepick scar on my left cheek bone that I've had since I could remember. I need to use a treatment on my face that will prevent acne, like how I did in high school. I've been researching finacea and heard many success stories and think it is much more mild than BP so my skin may be able to handle it. I hope that instead of turning the clogged pores into a huge red angry inflamed zit, that it could just clean it out. Know what I mean? The downside is how long finacea takes to see a difference, and the burning sensation. Well, I did the regimen and that whole mess for 9 weeks so I think I can try this. But I'm anxious for Thursday to come. My skin isn't much better compared to when I went to the derm on Aug 10, but I will try to bring photos of what the veltin did.
If I can't get a prescription of the finacea, I think I'll just order it online. I have to look at pictures from the beginning of this year to appreciate how my skin really is so much better and in nearly no pain. There are no cysts lining my jawline, or clustering on my neck, or taking over my forehead. It was soooo embarrassing and equally painful but I was thankful it was winter and I could wear scarves and hats. I've included pics below. *shudder*
All the tiny bumps on my forehead are gone! yay! There might be one tiny one left, but I'm not fearing bad lighting anymore or wanting to wear a hat. Veltin is good for something lol. I'm just too scared to put it anywhere else. So pretty much most of the time now my forehead is the best looking part- granted if I keep treating it. And for some reason there's almost no scaring left. Why?!? The rest of my face scars

So the whole makeup thing will take time getting used to. Yesterday I wore it- only because I went to church. I work with kids most of the time, and I know that kids either don't care, are too young to notice, or are really impulsive and point it out. (one girl said I have fat calves! lol and it's true. Thanks genetics). But today for class I don't think I'll wear any foundation. It's not like I wear it heavy enough to even cover anything or look like I have flawless skin. You know what sort of made me feel better? Knowing that I could go out, face my friends and public, knowing that my skin looks like *&%$#, and still have conversations and blah blah blah. There are other girls that look like they have no acne, but close up it's hiding behind layers of makeup, and I'm sure they would die if anyone saw them without makeup. So...I guess I'm sort of stronger than them?
.I don't know if this is already in my gallery, but here are some photos from January 2011. This is what the wrong birth control, salicylic acid, and everyday minerals did to me. Thank God my face isn't in this much pain. Looking at these pics makes me thankful that my zits are very very small!