Tiny Bumps All Over, 2 Inflamed Zits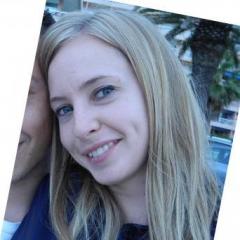 So I don't know where this minor breakout is coming from. I'm beginning to think it is from Rejuva minerals, though i can't think of anything that is it in it that would cause a breakout. I honestly shouldn't complain. The zits are incredibly minor and don't even have a head nor are hardly raised. It's not deep in skin like they normal are...they are just little tiny red/pink spots...but it's about all over.

I just hope it's not going to get worse
I've honestly had cheese, wheat, meat and caffeine the last couple weeks. I don't know why, but once I get clear, I think I'm off the hook and can try eating cheese or wheat again or caffeine, and then I breakout.
Actually, a hard thing about not having caffeine is that I get very tired in the afternoon, and need something to boost my energy to finish my homework.
So the Veltin is working great on my forehead. I use it at night, making sure it's the last thing I put on my face so that no residue from my fingers gets anywhere else. It makes my skin peel, but it's not really flaky or dry. Weird. Nearly all the close comodomes are gone (within what 3 days?) but now it's just letting my skin heal itself and build a protective layer again. I'm using the special sunscreen on my forehead only, just because I don't want the skin to peel when I put on foundation.
I honestly shouldn't complain. My skin is seriously up and down, but I know that life will go on. In high school, I had very light acne, maybe 1-2 zits at a time, but it was constant. I however didn't stress about my skin too many times and wasn't insecure. I wore heavy duty liquid makeup that covered everything....but still it was much better than it is now. I've been very stressed out and crying a lot over heartbreaking situations that my friends are in....so that could be another culprit.
Now, I have new red marks on the right side of my cheek from the breakout from Veltin, and I hate it because it looks like pimples are there.... I know this will fade...just hoping there is no pock marks or indentation left.
I'm considering taking accutane again... although I don't know if I want to go through hell again. Even though it was over 2 years ago and I vaguely remember there being an initial breakout, I'm afraid that it will make my skin absolutely worse and have a horrible initial breakout. It didn't work the first time, though I took a very low dose for 3 months.
I am seeing the derm next week. There are other things I want to try before taking accutane. I've read about finacea and how that has really helped people with rosacea and acne, and will ask my doc if I can try this. It is an acid, so I hope my skin will be able to tolerate it and doesn't freak out with like every other medication I use.
I believe the very small breakouts are simply from just not using something powerful enough to prevent breakouts. There is one rather large one on my right cheek, but I do remember getting something on my face when eating, and just wiping with my hand instead of dabbing with a napkin. So...this could be the cause. In highschool, I basically only used the proactiv wash and a sunscreen, and that managed to keep my skin clear I guess.
I am really tired of hiding behind makeup. I don't want to worry about pimples anymore. I don't want to spend hours in the bathroom trying to perfect my skin. At this point, the real only thing I haven't tried is not wearing makeup- i mean NOT wearing it for at least 2-3 months. And I'm not sure if I can do that. I mean, a few times and being seen by a few people without makeup may not be bad...but to actually never wear it will be a hard habit to break....and very humbling. Again, my skin is considerably minor compared to what it's been in the past,...but awful compared to high school.
So I will try to get through this day, hoping that doing the manuka honey masks (which I slacked on cause I ran out) will help. Last night, I bought neem oil and 100% tea tree oil. The neem oil smells like peanuts in the bottle for some reason, but on my skin it is very very nauseating. The tea tree oil is really powerful stuff. I was using 5% before that was mixed with other crap, but this new stuff is the real deal. Hopefully, between now and next week when I see my derm, my skin will improve. I will show him what happened to my skin on the veltin, and how it all stopped when I stopped using it. Every breakout I get, i'm more motivated to continue searching to make it better, instead of giving up and letting my skin get worse. Every breakout, I'm motivated and reminded to avoid wheat (I get diarrhea anyway), drink a crapload of water, eat lots and lots of fruits and veggies, and avoid dairy and caffeine. SImple enough? I hope so!