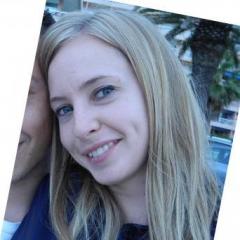 Ok, everytime I say "I'm clear!" then a few days later zits spring up.

I'm wondering what is the cause. My skin isn't as glowy as it was a few weeks ago, and it could be that I haven't been using manuka honey as much. My forehead was actually very very smooth and glowy and I didn't even put makeup there! It seems that there is always at least one part of my face that has a breakout, whether its the corner of my mouth and my forhead, cheeks, neck is clear- or its my cheeks, mouth, chin, neck that is clear and my forehead is broken out lol.
Then yesterday I woke up with dozens of comodomes on my forehead- out of nowhere. And there are about 5 very very small pimples on the left side of my cheek. They are considerably minor and are not even inflamed or have a head. They look kinda like irritation bumps from a chemical or simply mechanical rubbing. They are so minor I doubt they will scar or leave a red mark. I'm leaving them alone hoping not to irritate them and cause them to linger or scar.
Possible causes of minor breakout....
1. I was using jojoba oil to remove makeup, as well as moisturizing if needed, but I believe I've been using to much and it's been clogging my pores. Maybe use much much less of it.
2. For some reason, I thought it would be a good idea to take an alcohol wipe and gently wipe on my forehead and nose to dry out the super duper tiny clogged pores that only I could see. Now, theres bumps all over my forehead. I don't think my skin likes any kind of alcohol.

sigh.... whether its cetyl alcohol, rubbing alcohol, etc.
3. Or it could be that I used AHA+ all over last week and left it on for about 15 minutes....
4. Or it could be that I've been going crazy with the caffeine and drinking soy chai tea lattes from starbucks and drinking 2 cups a day of green tea in the afternoon just to stay awake. Maybe I'll just stick to the green tea and cut out the chai lattes. It seems that I've never really had a problem with tiny bumps on my forehead, so it has to be something I'm eating or actually using on my skin. I remember in years past I cut out caffeine for a few months and would have very clear skin on my forehead. I believe stress comes out through the skin on the forehead, and hormones are jawline and mouth.
The only thing the Veltin was good for was getting rid of the bumps on my forehead. It dries them out effectively without creating new zits I think. I won't use it anywhere else on my face because I know what it causes lol. I've been using it as a spot treatment on my back which works very well.
I'm tempted to go out in a hat today to cover up my forehead,but I don't want to make it worse! Or I could just try to cover it with my side bangs. Anyways, besides these minor minor breakouts, my skin looks pretty good. No painful lesions, cysts, inflamed zits on my neck, jawline, mouth area, etc.
I've included pics from when I broke out from the veltin back in aug and september, and the pics of the recent

I realized they are almost a month apart. See the difference! miracles of papaya soap and manuka honey