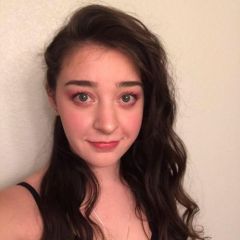 I'm nearing the end of my first month, finally. I'm hoping that this is as bad as my side effects will get, because it's pretty intense right now. I've definitely been having dry, chapped, and cracked lips accompanied by flaky skin, which I was expecting, but I didn't really expect the intensity of some other things. For my lips, I've used Aquaphor and some chapstick by Bliss, both of which I love and will be using for the next few months. My scalp has been dry, itchy, and flaky as ever and absolutely nothing has helped it but some organic shampoo with neem in it and scalp oil. Anything else anywhere near it makes it a flaky mess. My skin has been very prone to getting rashes and those rashes heal painfully slowly. I got some rope burn two weeks ago that still hasn't healed. Also, I was wearing shorts and all around where the hem was on my thighs is rashes. It's pretty disgusting to look at, but doesn't hurt. The inside of my nose has been consistently filled with dry blood. I haven't gotten a full-on nose bleed yet, just dried blood in my nostrils. My neck and lower back have been pretty sore, but ibuprofen fixes it easily enough. Photosensitivity should also be taken seriously with Accutane. After 45 minutes in the sun with SPF 15, I looked like I had been out on the beach for hours with absolutely no sunscreen on. Covering up is the best way to get around this, and I can't wait until it starts getting cooler so I don't feel like I'm overheating.
As far as my routine goes, I'm washing once a day with a gentle, mild, and fragrance-free face wash, switching off between CeraVe, Neutrogena, Cetaphil, and Purpose to see which I like best. I haven't been able to use my Clarisonic, which has been really frustrating because I know it'd help get the dead skin off. Pre-Accutane, I used the "roughest" brush on the 2nd lowest speed setting for double time, and now I can't handle using it with the most gentle brush, lowest speed, and for the regular time. I've been trying to use a scrub from Korres every two weeks just to get some of the dead skin off, but it hurts horribly. I found a moisturizer by Dermalogica that has given me really nice results. I think it's called Intensive Moisture Balance or something along those lines. It smells a little funny, but it works wonders. I also got some Omega 3-6-9 oil for your face from Philosophy that also smells a little funny, but has helped on my nose and chin, where it's been most dry. For daily supplements, I've been taking Vitamin E and Fish Oil with my Accutane. Fish Oil is generally good, but it can help keep your skin hydrated and Vitamin E also helps combat some of the dryness from Accutane.
As far as my acne goes, I definitely had an initial breakout where I had about 5 big cysts on my face all at the same time (oh joy), but since that, nothing too bad. On my shoulders and chest, there hasn't really been anything, but my back has been breaking out with cysts all over. It's probably the worst my back has been in a while. Hopes are still high, though.