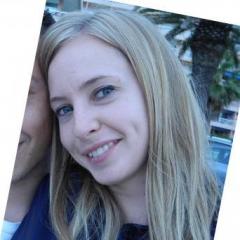 I should probably upload pictures soon. I haven't uploaded since April or May I think. Anyways, I can't believe how bad my skin was not too long ago. My classmate just raved about how my skin looks amazing and so I told her what I've been doing. I even gave her a bar of papaya likas soap.
Anyways, my skin (today) at least is looking great....FOR ME lol. I will never expect my skin to be perfect or flawless, unless I were to have the skin of a baby. I've stopped trying to perfect my skin, but just manage it so I feel good about myself.
My skin is fairly clear now. I tried the rose neem oil sunscreen, and though I absolutely love the velvety feel, on the test spots on my face I started getting tiny pimples. I guess it doesn't really matter if they were so tiny, but I'm glad that my skin was clear enough to be able to tell if it would break me out. So, I use it around my eyes, but not sure if I'll wear it unless I'll go hiking and I really don't want to get burned.
Otherwise, I stopped using moisturizer. I thought my skin would be more dry, but my skin has balanced the right amount of oil and I no longer have combination skin- oily T-zone, dry everywhere else. I have 80% less clogged pores on around my mouth, chin, and nearly all the blackheads and clogged pores on my forehead are GONE! Yes, dimethicone/silicone was definitely not good for my skin.
I stopped using the Bioderma makeup remover. I wet my face now and put about 8-10 drops of jojoba oil on it to remove my makeup, then I wash with the papaya soap. My skin feels hydrated and dewy after since the jojoba oil is still on my skin.

I'm still using manuka honey as a mask every other night, as well as a spot treatment over night. I pop pimples with a clean needle when they are super tiny and I can maybe see the head, and instead of getting to be these huge red inflamed mountains on my face, they literally go away in a day or two WITHOUT scarring.
Well, I'm still eating chocolate- actually everyday and all day long lol. I've had a few pimples on my neck/jawline which could be from the caffeine or just not washing my makeup off all the way.
Makeup...I absolutely love Rejuva minerals! I definitely need to apply a tiny bit of jojoba oil before so that the makeup can set into my skin. This makeup is amazing (sort of expensive) but it feels amazing and actually covers- unlike jane iredale. It doesn't looked caked on, and actually feels like I'm not wearing any makeup. Anyways, I'm more diligent about washing my makeup brushes every week at least. I've thought about using a liquid foundation to achieve a flawless look, but I look back and think I will not be able to stand feeling that my skin is suffocating and just coated and oily.
I started breaking out on my back, and thought it was because of the new Aveda conditioner I just started to use. So in the shower, I just put the conditioner at the ends of my hair , til my head to the side, and don't let the water run down my back or body. But I was still breaking out. One day, I was taking my clothes out of the dryer and noticed a fragrance bar was attached to the inside. My sister put it there, instead of using the bounce towels. I was irritated but glad that I probably found the source of my breakout, and told my sister not to put it in there because I break out. So now I'm careful to look for that dang thing before I put my towels in the dryer. I wash my sheets, towels, and clothes with NO FRANGRANCE, NO DETERGENT, NO SOAP and my back and chest are the clearest they've ever been (besides on accutane lol). Very clear

Anyways, I hope my discoveries are helpful for other people. Basically I just use papaya soap, manuka honey, and tea tree oil.

a pretty simple regimen. My pimples now leave almost NO MARK OR SCAR and it truly is because of the papaya soap and manuka honey. It's like overnight/within a short matter of weeks, my red marks/purple marks that I have had since February are almost completely FADED! its amazing. Praise the Lord!!