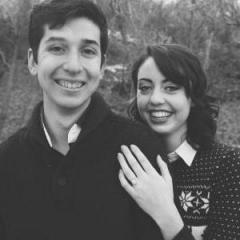 FABULOUS! That is a great word to describe my skin's improvement. Forehead? Like three minuscule blemishes. Fading red marks, nothing makeup can't handle. My left temple? SO much better. Red marks and a tiny bump. Right temple? A little bumpier with red marks, but no longer does it randomly pop during the day and bleed. My nose is either covered in tiny white skin pieces about to fall off, or weird dried up whiteheads. It's started peeling again...

my upper lip has a couple microscopic blemishes and one almost healed cyst/pimple thing. My chin is doing much better, and only has a few small healing pimples. My left jawline is beautifully clear and smooth, just some fading red marks. The cresent shaped area under my left eye keeps peeling. Every day the skin keeps getting redder and rawer:( at least it's settled down to only a tiny area. My right jawline and upperneck is healing from a pretty bad breakout. No pustules or anything, just bumpy and a little red. It's not too bad though. Under my chin is still my worst part- lots of under the skin bumps and small scabs and pustules. Today it looked a lot better though. The area around my mouth still has several small pimples/pustules, but it's gotten a lot better. And now I would like to talk about my cheeks: Oh. My. Gosh. I didn't know they could be so clear!! There's only a couple of bumpy places, but you can't actually see it- just feel it. It's amazing! I've gone from horrible cystic acne on my cheeks to smooth gorgeous cheeks!! I love you accutane! The only bad thing about my cheeks now is the peeling and the red marks. The red marks are fading a lot, and makeup helps cover them up a lot- but they're still there

now onto dryness: my eyes are drier. I can feel it. My skin is really dry on my face. My forhead peels a ton, and my chin peels a little. My arms are drier and they get weird stinging cuts on them from who knows what. Also, sometimes my back pain is bad one day and then okay the next. My lips are surprisingly not that dry. (or maybe I've just gotten used to it). Well that's about it! See ya!