glowing skin but still breaking out :-(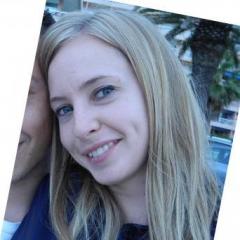 Ok, so I don't know what is the culprit TOPICALLY for my acne. I'm still using the Veltin at night (took a few days off) but am continuing to breakout on my chin. I think it's responsible for my right cheek to breakout (which it NEVER does!) Maybe it's just causing the clogged pores to purge. Well even though it heals the pimple faster, I still don't like how it makes the area around it very red and peely. The three pimples on the apple/upper cheek are pretty big and very red (but flat). It seems like it takes about a week for the redness and pimple to fully heal.

I put a tiny amount on the active pimples last night, instead of all over my chin.
Thoughts on topicals:
I somehow have this feeling that it is silicones...I do not like the way my skin looks like plastic after I apply sunscreens, lotions, moisturizers, serums, etc. I feel my pores are exaggerated and more noticeable. I'm not sure about the whole locking in moisture, but am more convinced it is coating my skin in an unhealthy way. I've been using the Eucerine sunscreen for the last week or so, and though it is moisturizing, it burns a little when I put it on and leaves my already oily skin too shiny. Plus, I found that shortly after I put it on, my skin would start sweating but my face felt suffocated and the sweat just clung to my skin. I don't mind sweating, but this just seemed to make my skin way to slick (if i was sweating) and I felt that if I wiped my face with a paper towel or something, it took everything like makeup with it. It reminds me of when I used to use Shiseido's sunscreen in highschool- makes me too sweaty. So because it burns, I'm continuing to break out, and doesn't allow my skin to "breathe" I will stop using it.....Maybe on my arms it is good? It was only 12 bucks but I've gone to the same CVS too many times to return products that the employees must recognize me. Anyways, I just don't want another half used bottle just to sit, never to be used again. Maybe if I find the receipt I'll return it lol.
So my quest for clear skin is driving me insane almost. I have never really been obsessed with my skin until I started the whole DKR. Since then, I've been very conscious of my skin, cycles of breakouts, chemicals, foods, and EVERYTHING that could contribute to acne. It is almost consuming hours a day researching different makeups, products, and natural remedies that will help my skin.
Maybe I tried too many things at once, so I really can't know what caused the breakout. I also tried the cucumber/yogurt mask...I think this definitely did not help. Maybe yogurt is not a good thing to put on your face!

I believe the Crystal deodorant stick causes breakouts. I put in on my chest and back, and I got a zit right in the middle of my chest, as well as a few tiny pimples on the back of my neck. I tried it on my forehead ONE TIME, and a few days later these tiny pimples out of nowhere began appearing. I almost never experience an actual pimple on my forehead, so I pretty much won't use this on my face. Maybe it might be good as an actual deodorant

Good thing about the products I purchased
Papaya likas soap: I really like the papaya likas soap. Of course, my skin feels kinda waxy (on my body) after I use it, but I don't feel like my skin is stripped of oil or tight. My face is much much softer and smoother, and my skin tone is much more even. I don't need to use very much soap, for I just lather my hands together very well and gently wash my face and neck for about 30 seconds. I know people say not to use bar soap because it is too alkaline, but this soap has most definitely lightened my complexion (I already have very fair/pink skin).
Bioderm crealine h20: This is pretty good. My face doesn't feel to dry nor oil after I use it. I just put some on two cotton pads to remove my makeup, and almost all of it comes off! I have to use both sides of each cotton pad to make sure I have it all off. I'm not sure if this is contributing to the breakout, but I still rinse my face with water after just in case. I do not wear that much makeup, but the cotton pads look like I totally caked it on! Wow... I hope if my acne is attributed to my breakouts, then this does a very good job of getting it off my skin. I'm not sure if I'll purchase another bottle (500 ml for $35) but I'll plan on using it until it's used up.
Manuka honey: I've used this nearly everyday. I'm wondering if to use it so much because I dont want my skin to get used to it or something. This has defnitely given my skin a glowy look, and greatly reduced redness and irritation. Maybe I'll cut this down to a few times a week.
Thoughts on INTERNAL causes of breakout:
I was feeling a lot better, and sure enough have gone off my "diet." In the last week, I've eaten sandwich meat, some cheese, bread, chocolate, chicken, sugar, etc. I really need to stay away from meat and dairy. Maybe I won't eliminate gluten just yet. It's too difficult to do all at once. I noticed when I ate meat, cheese, bread, etc. that I just felt really bloated and sluggish. For about a week all I was eating was vegetables and fruit, seeds, nuts, and felt amazing...Had no constipation or troubles in the bathroom lol.
My mom was a true vegan for 10 years, eating a high fiber diet, and says she had glowing flawless skin. Most other vegetarians/vegans I know have wonderful skin for the most part. I had a thought yesterday....Many animals that are killed for human ingestion are killed inhumanely. I mean, I wouldn't choose to be vegan because of beliefs but to eliminate acne completely. I was thinking about the stress hormones that the animal may produce in it's life, that remain in the meat, then it's killed, then we eat it. I very well could be eating this animals hormones. Anyways, probably too far fetched, but I think I don't want to eat animals anymore because they really may not be healthy to eat.
Ugh. I just can't keep to this diet. Maybe if I set a goal like 1 month or 3 months that might make it easier than just saying "for the rest of my life."
MY PLAN: absolutely no dairy, meat, caffeine (including chocolate), etc. Avoid using or eating anything with preservatives or pesticides. If I have to go to the store everyday to buy fresh food I will. Avoid lotions containing alcohols, silicones, preservatives, etc.
Yesterday, I ordered three samples of Rejuvaminerals makeup. I realize that though Jane Iredale pressed powder is light makeup, it's coverage is worthless. It seems like it takes a few hours to set in. Plus it is extremely expensive for me. So I will try the faerie makeup....
I'm also going to order Pratima neem oil sunscreen spf 30 and neem oil. This is alcohol free and silicone free. I heard great reviews and will be the first time I use a sunscreen that is silicone free.
I feel I am closer to clear skin. I am aware of my body and very conscious of triggers of stress or foods/things my body is rejecting. I'm trying to remain consistant with the care on my face at least. I'm tempted just to do absolutely nothing besides wash my face with the papaya soap, and maybe the honey mask. Maybe using any spf and moisturizer is all marketing?