Tretinoin therapy starts - Background of my skin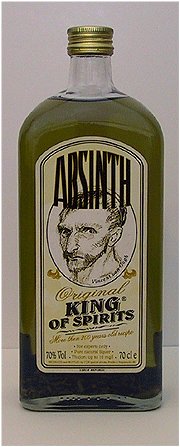 Background
Have been dealing with acne since high school. I am now 28. Have tried various kinds of medicine such as BP Differin Retin a Clinda-something (gel&fluid) Oral antibiotics Alpha Hydrox lotion. Every time the derm put me on oral antibiotics, it works the best. But once the medicine stops, acne come back.
Acne History
Worst in high school, even the photo-shop teacher used my picture to demonstrate how to fix zits on face. Often being stopped by random facial people on the street try to sell me their program. I tried once and payed a lot of money. I ended up going home with red inflamed face after they picked out my zits which was super painful (I saw a lot of huge blackheads being picked out) . This helped a little but I could not afford doing this facial anymore and did not want to go home with red face. My face was left with several small dents but I can live with that. After started my college, I went to derm often so my face is not as bad. Alway have around 5 zits going on my face, got cyst every now and then, blackheads are the worst on my nose. I usually cover them up with foundations and concealers that made me able to live with the acne. Then I went abroad to study, I discovered this website, tried the method, did not end up miracles but a extremely peeling dry inflamed face with a lot of pimples that no makeup could really cover and my roommate was asking me what was happening to my face. I stopped. Finished the degree I went to China and stayed there for half an year, discovered OCM. I tried, ended up more cysts then I again stopped. Went to derm to fix, again who prescribed me Chinese medicine which helped to bring down the inflammation and generic differin which made me peeling and tender. So I stopped differin instead, using alpha hydrox lotion. This stuff helped quit good but my face was still dry with flakes going on. I went back to home after be in China, even though I had very little pimples, when my friend saw me, she asked "how come your skin is so dry? You look very old." Then I went to derm again same thing I got prescribed oral antibiotics, a BP, and a Azel-something acid. Because I was going to USA, I asked my derm t0 prescribe more meds to me. After taking 1 month of oral meds, my skin was the best for several months even though there were still blackheads on my nose that I would pick on them every now and then. I know this is very bad habit which I am try to quit, BTW I always feel regret after picking at them but the blackheads are so huge that you can see if someone is staring at me in half arm distance and feel them by running hands through. After finished my meds my skin remained pretty clear until now I have six active underskin type pimples on my face which would not go away or being able to be popped. I just picked my blackhead on my nose where now is flaky and feels like right side of my nose would develop a pimple because when I move my nostril it feels a little sore.
Skin type
Oily on the center of my face, cheeks are perfect skin. Zits normally happen on my eyebrows, between eyes, center of my face except nose, and chin. Nose has the worst blackheads. Because of alpha hydrox (or suspiciously due to Aqua lotion), my face is also dry and flaky at the same time.