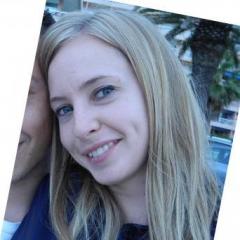 Ok, so I can't use benzoyl peroxide anymore. I used proactiv in high school for years, stopped for a few years, tried it and had horrible swelling/blistering reaction, didn't touch the stuff for about a year and a half, then tried Dan's BP which seemed to work but bad IB and then by week 2 was blistering and constantly red.
Though I had a bad, swelling, blistering reaction to BP it DID work and unclog my pores.
Before the whole regimen deal, I was using proactiv gentle formula. I believe the salicylic acid in it caused my skin to erupt (as well as changing birth control). So I quit proactiv all together and went on DKR.
Now, it seems like that whenever I used salicylic acid, I get these huge bumps on my forehead (kinda like when I used gentle proactiv) and they never come to a head. They are HUGE. Other than that I don't notice anything else.
I am getting clogged pores again. It's always the area around my nose, lips, chin, and forehead. Now, more recently I've notice something like black heads on my right cheek area

So my question is, if there's any other alternatives to treating acne besides benzoyl peroxide, aha, salicylic acid, or antibiotics?
I've been trying the dead sea mud mask which I can feel is working and almost pulling out my clogged pores. When I don't use the mud mask, I wash with acne.org cleanser, use 5% tea tree oil, and then olay regenerist serum.
I feel discouraged, though my skin is somewhat what it used to be in highschool. It's not bad, but have tiny breakouts around my mouth. I believe largely it's because I touch my face

I'm seeing a derm soon so hopefully he will really help....without the use of these harsh medications that my body seems to always reject. I need to see the light at the end of the tunnel.