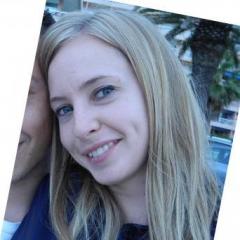 So this deal with acne will never cease! I don't have any huge pimples nor cysts anymore. However, I am getting these tiny clogged pores an bumps here and there on my chin, upper lip/hose area, and forehead/hairline.
When I used BP, it worked great to get rid of these! Now that I can't use it, they are coming back and I'm curious how to treat them.
I've been using AHA+ all over about a few times a week, which brings them to the surface into little white heads to they heal faster and go away. Problem is they come back. I've been using Tea tree oil 5% every other day, but since it is drying I try to limit it so I don't irritate my skin.
I guess I touch my face more, and pick at my hairline and forehead. This probably propentiates the cycle.
Is there anything that has the effects of benzoyl but yet isn't benzoyl? haha doesn't BP bring oxygen into the pores to the bacteria die?
Anyways, I can't complain about my skin, looking back on how horrible it was. I'm open for a new regimen that includes sulfate free products and a new diet.