acne free but now worrying about scars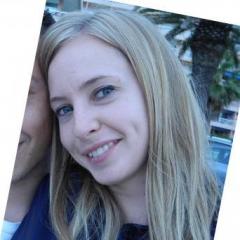 It's been a long time since an update. I was spending waaaay too much time on this site, but I did gain so much knowledge about what to put on my skin and to be aware of potential causes of acne.
I am not on the DKR anymore. I am 99% clear, although it doesn't look like it because of scars. Lately I've been feeling a little beautiful again, and then today I looked at my face in outdoor sunlight....and was so discouraged at the pitted scars....
I seriously prayed for the Lord to heal my skin, and He did. I have smooth acnefree skin. My embarrassment now is the scars. I reminds myself and am so thankful that my face isn't in pain like it was.
If anyone is reading this, do you have tips on acne scar treatments? I am using zenmed's microdermabrasion and scar treatment kit 5 nights, then 5 nights off and notice how my skin is glowing and baby smooth....but not doing much for the scars.
Oh well, I guess it will never be perfect. I have been looking into Fraxel laser treatment, since I see my derm in August. I don't have any "down time" so whatever treatment I choose it needs to have quick recovery time. Anyways, acnefree now...
Tips to staying clear: I greatly reduced the amount of dairy in my diet. I don't add sugar to anything, but use honey. I was my sheets frequently. I don't use soap on my body except acne.org cleanser. I pat my body and face dry. I use organic shampoo. I don't use laundry detergent, but a little wisk and hot water.
I use olay moisturizer and regenerist serum fragrance free. I use jane iredale makeup which doesn't cause any problems. Oh and the biggest thing is I am on ortho-tricycline low.