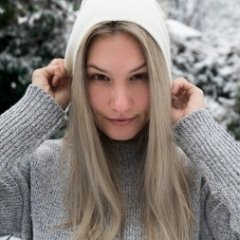 I am very excited to post on progress. And honestly, it all started when I seriously began taking those acne vitamins. I took them when I was younger and they helped, but I've just kinda forgotten about them. Now, I'm serious about keeping up with them on a daily regime. It has only been a couple days and I've seen the most progress I've seen in weeks! My cysts are gone! They are still a little red, peely and dry, but soooo much better. The two pimples on my other cheek are gone, my forehead has cleared as well as my chin. So that makes me: forehead=clear, chin=clear, left cheek=clear, right cheek=fast improvement. I am very excited, today I was able to go all day without makeup. That's right, swimming, baseball, and out to dinner with no makeup, close with my boyfriend, and I felt comfortable. Praise the Lord, that's all I have to say.
I need to make a new order for these acne pills as I only have two bottles left, and, as I take a total of 8 pills a day, that'll only last me a month.
If anyone is curious, the brand is called Acneticin. Yes, I know that they have been targeted as one of the many scam websites. But, the truth is, these pills are full of tons of ingredients proven to be very effective in helping acne by balancing and cleansing the body of toxins. And the truth is, they work for me. So I hope they never get shut down.
I still want to get some of that liquid bentonite to drink daily as I believe it will be great for long term.
Current regime:
Morning:
Wash with albana tea tree bar soap
Take four Acneticin vitamins
Evening:
Wash with Albana tea tree bar soap
Tone using tea tree oil
Take four Acneticin vitamins
I need to include exfoliation in here. I love love love the yogurt mask and want to start those again, also to help with red marks. Tonight, however, I used my Clarisonic Mia. This thing is, I'm afraid, the culprit to some of my breakouts. However, now that I'm on this pill, I wanted to try it again and see if it will help more than hinder.