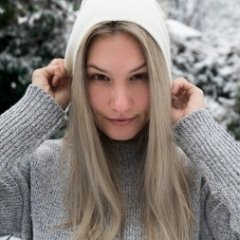 I don't expect anyone to read this, I am more doing it for my own pleasure and record. I have tried hundreds of regimes, I have spent thousands of dollars. This is simply another regime to try to conquer this evil once and for all. I don't really have much hopes for it to work, but I don't know what else to do.
A little history: In the past I have taken supplements (vitamins and mineral pills) to help reduce my acne. They worked but I stopped using them or was inconsistent and my acne came back full force. Then I stopped using them all together because I got lazy I guess. So, I'm hoping that if they worked once, they will work again. What these pills did was kind of detox my body. I believe that in order to treat acne you have to treat it internally as well as externally. There is no way a topical alone can cure acne, at least not my type of acne. I have very sensitive skin. I believe a good detox will help a lot. I'm kind of over looking for a cure. I just want it to be better.
So here's what I'm going to do for the next month:
I have calcium bentonite clay and have researched on its astounding capabilities when it comes to attracting toxins and deep cleaning. For four weeks, I will be applying the clay as a face mask (mix with ACV) for 5-10 minutes every day. After those four weeks I will reduce to twice a week. I will also be taking about 2-3 tablespoons of the clay internally as it is said to be a very effective body detox. I will also be taking those vitamins I had been taking that helped my complexion before. I will be using Dove soap for my cleanser (as this has proved effective for me) and be very VERY gentle with my skin. This means when I dry it, I will pat dry with a light as air touch. Roughness breaks me out. I am attacking this beast from the inside and the outside. I believe it will be effective. I will try to post at least once a week, maybe daily so as to not forget.