Ugh the breakout I feared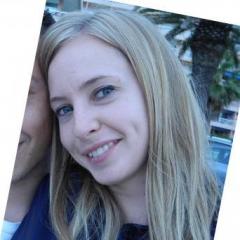 So it's been about a good week since I stopped using BP. I took a break for a few days before that, to try it again and confirmed I'm having an allergic reaction to it.
It feels nice somewhat to have my old skin back. It doesn't constantly hurt and feel tight. I'm not sloughing and leaving flakes everywhere. I don't pour gallons of jojoba oil on my skin. My skin looks great, considering what it looked like a few months ago. It's not red and constantly look sunburned. After I use Olay, my skin is sort of soft and glowing. It's just these horrible red marks on my cheeks. I have to stop looking at pics of myself from highschool, because I really had great skin. I had an occasional pimple on my lip, chin, or forhead....but it didn't seem to scar so bad.

I have 3-4 active pimples. I noticed clogged pores on my chin yesterday. They weren't visible unless you look really close to my skin under a black light or something. Well anyways I dabbed some AHA+ on those clogged pores, and I wake up to white heads this morning. Granted, they are small, but it is annoying. Why can't the bacteria leave your skin without fighting and purging? Anyways, I almost don't want to say "I dont have ____ anymore" because sure enough the next week I will have that. But, at the moment, I don't have the cystic pimples on my neck and jawline or cheek. I do have one behind my ear that has been there for a few weeks now, but no one sees it.
But honestly, I did have icecream for the first time in a month on Sunday. My sister also was doing my hair on saturday and brushed the side of my temple, which now I have a huge pimple in my hairline. She put this product in my hair that I just had a feeling would do something bad...maybe this is what caused the breakout on my hairline. She also put eye makeup on me about a week ago, and her hand was resting on my left cheek, which is where I have the minor breakout at the moment. I also have had a minor breakout on my chest, but I believe that is due to the calomine lotion I put on when I broke out in hives. I've been spot treating over all with tea trea oil 5% and AHA+. I'm scared to use AHA+ all over since it caused bad breakouts in the past. My back looks very good, despite the marks. I still looks as though I have acne because of the marks.
This is discouraging, because I thought I found something that was my cure... Now I have to search something else...
I've been using mederma about 3 times a day. That stuff is annoying how much you have to apply. Plus, sometimes it peels and these huge flakes come up when I smile. But, I think they are helping....or it could be all in my head.
Well I need to finish writing a paper. I've been under some stress lately because I'm not passing my class. Sigh. The good feeling of 99% clear skin didn't last long.