And almost can't believe it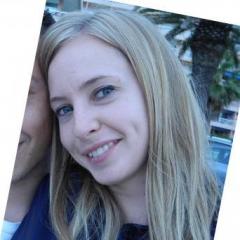 I realized I had to stop using benzoyl peroxide. If I used it as spot treatment, even the pimple would be very itchy and raised. After using it for about 8 weeks, suddenly I broke out in hives. I still used it on my face for some reason, even though I had these itchy oozing patches on my cheeks. Once I stopped using it for a few days, the patches went away.
I tried introducing the BP again, but this time the redness wasn't the same as it normally is when you first start using BP. It would be patchy, itchy, and red and swollen. I knew if I continued using it, my skin would start oozing like it was.....I didn't realize that I was starting to have a bad reaction to the BP. It just didn't seem right to use it anymore, since I would break out in hives on my body.
Sadly, I believe I am allergic to it now. Maybe doctors say to only use it for 6 weeks for a reason. Clearly though, many many people use it for years and are fine. Trust me, if I believed I wasn't having a bad reaction to it, I would use it religiously like I was.
Great news though, I am almost 100% clear. I have a tiny healing pimple on my cheek and two minor clogged pores/black heads, but other than that my skin "looks great." I had a rather bad breakout a few days ago but those pimples have marvelously healed up quite fast for some reason. My skin is so smooth. It is no longer dry or flaking (well I don't use BP anymore duh!) and has even a glow to it. The biggest discouragement again is the scars because people don't see any improvement in my skin, except those that have seen me through this process.
Right now, I am using Mederma gel about 2-3 times a day. I read that you really need to massage it in so it doesn't peel. I'm going to give it 2 months, and believe that if I don't break out anymore, these scars will fade. I don't need to use a moisturizer after the mederma. Besides, the moisturizer would probably make the gel ball up, no matter how gentle I am. It makes my skin a little red for the first few minutes, but my skin returns to normal in a few hours. I know that for the scars on my left cheek which are quite red, I will need something more serious like laser treatment. I really avoid the sun in case for what ever reason it would make the scars worse. I don't have brown spots, since I don't have much melanin in my skin, but the marks are just red.
My theory is to go with the safest method and least invasive first-even if it's not the most effective. Maybe for my graduation present I'm thinking of asking my parents if they would pay for laser treatment. I graduate in a year however, and really believe that the sooner I take care of my scars which are pretty new, the sooner they will heal and fade.
I am so grateful to have skin that is smooth and free of pain. I'm nervous if I will break out again, since I stopped using the BP. But for the last two weeks, I stopped using the 1 pump twice a day, and limited it to maybe a dime size once a day. I wonder if I should try something to use preventatively, but I have clear skin right now. Maybe the birth control and not wearing makeup that could possibly clog my pores will keep me clear.
I just made an appointment with my mom's dematologist, and the soonest appointment I could get is August! I will see him for laser treatment consult. Ok, well today I will rejoice that I have clear skin (for the moment).