and a little angry today :(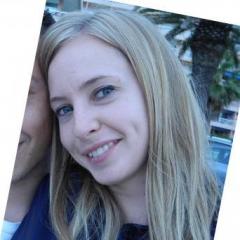 I've been looking at my progress pictures on the regimen, and realized that the scars I deal with now are from the really bad initial breakout I had when I started the regimen. And...I'm sort of angry that my skin got worse before it got better. Now, my skin is smooth and not dry (maybe a little flakey) but now instead of looking at all the active pimples on my face, I look at the reminders of what was there. Today, I just don't feel like going out with 3 new pimples smack dab in the middle of my face.
My fair skin scars so easily, and it's very disheartening. I love how my skin feels without makeup, but I'm tempted just to buy liquid makeup or layer on foundation...however I KNOW this will make my skin worse and continue the horrible cycle. I actually really study people's face and realize that almost everyone has some form of acne (at lteast almost all the women I look at.) Not many people I know is absolutely blemish free.
I dont want to sound like a broken record, but I just want these scars to go away. My skin is smooth and soft now, but even I can't look past my scars. I'm praying Jesus heals my skin. I keep reminding myself that it could be much worse. I don't have icepick scars (thank God) but the same spots where I keep breaking out in might become big dents.
I think I will stop using the regenerist night cream, because I got a new pimple next to my nose where I NEVER break out in. Sigh. I am reluctant to use AHA all over because it broke me out as well.