Taking a few days off regimen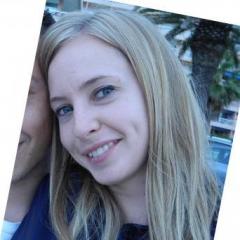 Wow, I haven't written a blog in a long time. Well, I finished the two month mark of the regimen, and decided to let my face heal. The itchy patches of skin are healing well after not putting BP in that area. Currently, I have one active pimple! Thats amazing, but unfortunately this one is really red and I can't figure out what to do with it. I really leave my pimples alone ssince I scar so easily. I have one very tiny pimple on my left cheek, but its healing fast. My jawline, forhead, neck, chin, lips are clear and its amazing to have smooth skin. Unfortunately I have these purplish scars. But surprisingly the scars are fading slowly but surely.
My back and chest are 90% clear. I dont say its 100 because the pimples on my lower back aren't healing

, and I'm afraid to put BP there because I don't want to break out in a rash.
This is my regimen:
morning: wash with 1 pump Dans cleanser. Don't pat dry.
While face still wet, gently use cotton pad to apply jojoba oil.
Apply Olay moisturizer mixed with Dan's over face and neck.
Apply dime size amount of BP to affected areas.
Night the same minus the Olay.
Anyways, using the jojoba oil before my face is dry has helped with dryness tremendously! It's like my skin is moisturized. At night I was using dans moisturizer, but last night I bought Olays regenerist night cream and my skin is very soft and less irritated. I'm hoping I don't break out from it. My skin seemed to do well with the day lotion, and I waited a few weeks before introducing something else.
I really want to use BP again, but I could tell it wasn't letting these blisters (if you will) on my cheeks heal. Maybe I will put on a dime size amount tomorrow night. So far, the regimen has worked wonders for me.