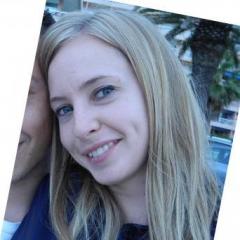 I ordered another 16 oz kit of the regimen. It says its supposed to last 2-4 months which...I believe is misleading. I have to consider that I've been using BP on my back as well. I am just about done with the moisturizer, as that is what I've used the most of. My products have lasted about...less than 2 months.

Honestly, if my skin is this dry just using 1 pump of BP, how much more will it be dry using more BP? The moisturizer simply doesn't work. I don't want to have to keep adding jojoba oil or use 8 pumps a day. That's ridiculous, and I'm tired of it.
After being in the 7th week of the Regimen, I thought I would be clear. I mean, I know I'm not even at the two month mark yet, but I've just felt mislead in this regimen... I wish someone will guarantee me that my skin will get clear... My skin has improved so much, but its just so umcomfortable and dry but oily looking. I hope to switch to a better moisturizer but I'm afraid I will break out. The cetaphil moisturizerI believe breaks me out, and the BP balls up underneath it.
I believe my acne is largely hormonal. I'm just hoping that the BP keeps and continues to keep them at bay. Maybe since this next class is online and I don't have to see people as much, I will increase the amount of BP. I'm tired of having faith in the moisturizer because it simply isn't hydrating. My skin itches because of the dryness. Sigh.
My mom still made another comment the other day if I was on birth control. I really had to fight the urge to scream at her "I want kill myself when you make comments..." I feel like I could never be accepted by a man or by friends in general if my own family can't just love me and accept me with my many flaws.
I hate my scars. I hate getting a new pimple because I know the mark that it will leave behind. I hate how our society stigmatizes people with acne, saying that they don't wash their face enough, or its hormones, or they should eat this...blah blah. I hate being around people when I'm insecure about my skin. I hate feeling insecure, because normally I have a good self-esteem. I hate how I don't feel accepted. I hate how much acne takes over my life, and all I think about.. I hate how here I am crying over my skin, where across the world, people mourn the loss of their loved ones and their homes.. I realized no matter what varying degree of acne one has, it totaly can affect them. I need to count my blessings and be grateful.