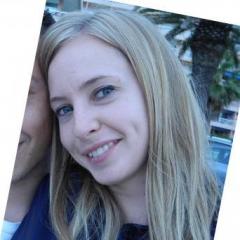 ok so I'm feeling a lot better today. My skin is improving so much. Though my skin is flakey, it isn't so dry anymore. It's like it really is getting used to the BP. I use a full pump at night, and probably a full pump in the morning, I just mainly apply it to problem areas. My complaint now is that the redness is largely reduced, but now I notice my skin is orange/yellow.

I have very fair skin... Actually, I have two new small pimples on the right side of my neck! I have one on each temple, very small one between my brows, two-three on my right cheek, and two on my left cheek. My skin overall is a lot smoother and sort of glowing I think. It's just these dang rad marks and scars.

I've been using AHA+ as a spot treatment the last two days, and decided to try it all over again. A few weeks ago, just finishing 1 month of the regimen my skin was too sensitve. I woke up the next day I think with 3-4 new pimples (though they were small.) Maybe these pimples were going to happen anyway. So I hope that there's no "new" pimples tomorrow morning, and that my skin won't be too red.
Possible reasons for breakout: irritating my skin somehow (scratching, not being gentle). Eating a few slices of cheese here and there. Had a soda last wednesday (I almost never drink soda !) Not using BP all over in the morning. I had chili yesterday, forgetting there's tomatoes in it duh!
I'm nervous about the pimples on my neck. I'm worried the acne will somehow slowly come back.... Well, the effectiveness of the AHA+ will show tomorrow and the next few days. I really hope this helps my skin and NOT cause an "initial" breakout!