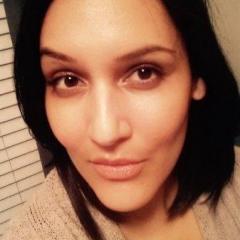 Entry posted by Andi B ·
570 views
Underwent pixel treatmet 3 two weeks ago; I must say my scars have improved dramatically. I no longer fear sunlight or fluorescent lighting. I may opt for a fourth treatment simply because my skin is far from perfect...we'll see...
As far as acne...what acne?? I rarely get a bump nowadays. Used to still get small pustules on chin/jaw around that time of month, though those have stopped now that I'm using TRIA's Skin Clarifying System (http://www.triabeauty.com/info/the-tria-skin-clarifying-system-tria-acne-treatment-system.htm). That little blue light really does kill acne bacteria!
I still have hyperpigmentation spots, though I know they will eventually fade. Bare Minerals foundation covers them well.
I'm so thrilled to have such healthy looking skin. Of course, I drink water like crazy. That keeps my skin well hydrated (Spiro tends to dry my skin).
Still on 50mg 2X per day, coupled with YAZ. Would like to get off pill, though scared to death that I'll breakout...