Skin is changing for better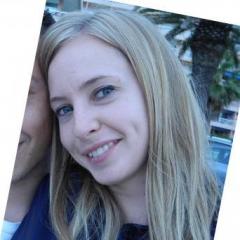 Hey everyone,
I am about to start week 6, Day 41 of the regimen. I still have about 5 tiny active pimples right now, but they are on the surface and will go away in a day or two I imagine. They are all very close to my mouth/near lips, I'm not sure why. There is one that is under the skin and has been there for a few days now, and actually sort of hurts :D/ I'm not squeezing or picking at it, hoping it will somehow be dissolved by the blobs of BP I put on it haha.
In the morning, I use very light BP in areas that aren't a problem (forehead, neck, nose), and continue to apply a lot more BP in the areas that seem to be a problem. Now, there are no pimples on my left cheek! Even the scars and red marks are fading! There are no pimples on my neck or jawline....It's so smooth I don't recognize my skin and my hands glide over it when I wash my face. I honestly can't believe it. My face isn't in pain anymore! I look at the pictures from a few weeks ago and before the regimen, and cringe. Though my skin is FAR from perfect, this makes it easier to go out without makeup on, because if I went into public without makeup on THEN, now I can totally live without it!

Also, for some odd reason, the flakiness has minimized. It's like one day I woke up, washed my face, and my skin wasn't shedding. My forehead, temples, and "T-zone" are so soft and smooth and have almost no flakes anymore. My skin is decreasing in redness as well. For some reason, I'm thinking it's the Eucerin Intensive Repair lotion I used last week. That lotion has AHA in it. I'm excited to see what my skin will look like in a few weeks-to months on this regimen.
My lifestyle changes are: using organic shampoo free of sodium laureth sulfate, using no foundation unless absolutely necessary (I may wear jane iredale makeup for a few hours 1-2 days a week), using no soap on my body, I sleep on my back, I change my pillowcase frequently/cover it with a towel at night, I wash my clothes/sheets/towels in hot water with very little liquid detergent, I eat no dairy, I do not drink caffeine, I get 8 hours of sleep, I drink 2 liters of water a day, I take acnepril capsules + daily multivitamin, and probably most important... I do not pick at my skin!!
Today is a great day. Yesterday I wore a little foundation because my skin is smooth enough now, and I was surprised how great my skin looked.

I'll keep on trucking. Off to home work now.