Dan's Timeline misleading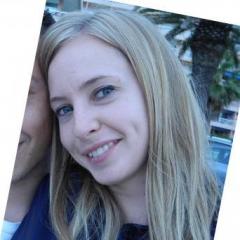 I didn't realize HOW dry my skin would be. I mean, I seriously thought it would last a few weeks. I'm so glad this isn't the summer or that I don't do swim/surf right now because otherwise I would fear coming out of the water. However, I do hope that this horrible dryness doesn't last 4-5 months like people experience. I mean, I'm used to dry skin since I have it naturally, but I don't want these flakes still glued on my face to pop up when I smile or move my lips. Thank God I don't have a boyfriend/husband because he would probably be inhaling/eating my dead skin. haha ok TMI.
I feel like I wasn't really prepared for all this dryness. :)/ I wouldn't mind so much if Dan's moisturizer actually helped and moisturized. I'm totally thinking about using the Eucerin repairing lotion since that stuff made my skin feel good. It doesn't have the cooling or calming effect like Dan's, but it actually moisturizes (maybe a little too oily.)
I didn't wear makeup to clinical today because of #1 my skin seems more dry when I wear foundation #2 I honestly don't have time in the morning to do the regimen/wait to dry then put on makeup, then eat breakfast, then..... etc. Well something rather embarrassing happened today. A classmate gave me this jar of Dead Sea Salt mud mask thing and said he uses it and it helps with dryness and acne. I'm grateful that he gave it to me, but still embarrassed at the same time. Like I don't want to be one of those people when a friend is in a spa and sees something that will help my skin. Ugh. I didn't use it tonight, fearing that it COULD break me out llike everything else I eat, breathe, or put on my face. So I will probably wait on that or test it on a part of my body.
Anyone tried the sea salt mask? It's actually mud. I'm afraid it will actually be too drying.
Right now I have about 5 active pimples on my face (though they are all relatively small). I only have one tiny pimple on my left cheek! It's amazing... on the RIGHT side there is a pimple on the lower part of my chin, one closer to my mouth, another small one smack dab on my cheek. No pimples on my jawline! Amazing! Well actually there might be considering how I found myself scratching my skin today :D/ Now, my skin is extremely dry and there are the nice "eff you" purplish scars.
If I have pimples, I DO NOT touch them during the day. The hard thing for me right now is not scratching to remove the flakes.
I'm thinking about buying the Olay Pro X. Just afraid it will be "too irritating" and lead to a breakout. I feel like all the products simply just sit on top of my skin. The BP and moisturizer are absorbed by the flakes. I know there's all these things that I want to do that veer off Dan's regimen, but...I guess I need more faith that the dryness will eventually subside. That is my biggest complaint for this whole thing.
Today, I just used BP as spot treatment in my main problem areas/active pimples. I don't breakout on my cheeks by my nose, so I don't put BP there. I also stopped breaking out on my neck (hallelujah) so I don't really apply BP there either. My face is less red possibly because I don't use BP ALL over. I use between 1/2 to 1 full pump. I'm runnin out of BP! I need to order some STAT. Haha so I'm "rationing" it out.
Any suggestions on the Olay pro x? or how about the Dead Sea Salt mud?