Day 38 (end of week 5) of Regimen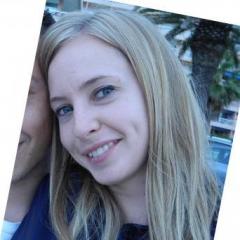 Yesterday was quite upsetting with my mom's comments, but I've learned how to move on. I saw my new doc, and I asked for a new birth control prescription. I'm wondering how long I will be on birthcontrol and how worse my skin could be. Anyways, I'll worry about that when the time comes to get off it.
Today I'm feeling optimistic again, knowing that the BP is working. I'm just wondering how long my skin will be dry? My forehead and upper cheeks aren't so dry/flakey anymore, but its probably because I apply the most BP around my lower cheek/jawline area.
I'm hoping that in two months, I will be 90% clear. I also hope these scars will fade. I battle the urge at scrubbing my skin like hell to get rid of the flakes. I have to put my foundation away so that I don't just pile it on. I'm not sure how much the regimen has done on the outside, but the biggest change has happened with my way of thinking in general. Before, it was my greatest fear to take pictures or be seen without makeup, even by my own family. Now, I can go out to class and public bearing my scars and imperfections.
Now, I've never seen my skin clear. NEVER. maybe vague memories of when I was on accutane. I don't expect to have flawless skin; that's pretty impossible considering how many scars I have that can't really change.
I'm still only sticking to 1 pump, and it is continuing to clear. If I need to, I just add more to the spots and active pimples. I would seriously damage my skin if I used even 2 pumps. My skin is still very fragile since accutane (even though its been almost two years!)
Regimen in the morning:
Shower- wash face and body with Dan's cleanser
Wait skin to dry. Apply 1 pump BP on face.
Wait for skin to dry. Apply 2 pumps moisturizer with 5-6 drops jojoba oil. Add another pump when first absorbs.
Let "dry"
Regimen in the evening:
Same except sometimes I apply 4 pumps BP on my back.
Before acne.org, I seriously thought I was one of the rare people to suffer from acne. This site has been so encouraging and helpful. I'm relieved that there are others out there who are going through the same painful mess I'm in.