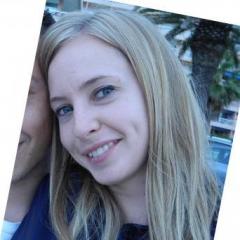 I used AHA+ last night for the second time this week. I think the first time was last Friday night, and it was suggested if you have sensitive skin to only do it every other day or twice a week. I'm reminded of when I went to get chemical peels, and how my skin would purge after. I woke up this morning with 8-9 very small non-inflamed whiteheads around my mouth/chin area. They are very small and not noticeable. I don't mind this I guess, because those pimples were going to come sooner or later I guess.
This last week I've noticed my skin's texture is softer and not so patchy from the dryness. It's not so red anymore, and I'm thinking it's because of the AHA+. It burned like hell last night (probably cause I used more this time) but I hope it will help fade my red marks.
Last Thursday, I bought jane iredale's amazing base makeup and it's pretty amazing. It's the best makeup I have ever worn--and I've tried everything. It better be the best considering how much I paid! I have worn it a few days this last week for church and clinicals at the hospital, and haven't noticed any clogged pores. I only want to wear a little if I'm giving a speech or need to impress haha. Other days I don't really care. I'm glad I'm free from the fear of not wearing makeup. I think the small breakout today is from the AHA+. Because my skin isn't so flakey and patchy, the makeup goes on much smoother, and the powder sinks into my skin so it doesn't look like I'm wearing makeup, yet it's covering and evening my skin tone.
My skin continues to clear up. If I get a pimple on my jawline or anywhere else on my body that has been clear for a few weeks, I am reminded of how painful they are! I want to do the regimen precisely as Dan said, so I can improve my results. Giving a speech today so I need to get ready.

)