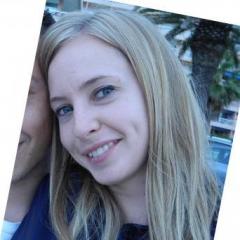 I posted a very long blog yesterday, and at the end of the day I felt very encouraged and humble. I'm beginning to embrace my flaws and imperfections and not worrying about if I'm beautiful or not. So there is more change happening on the inside

)
I got an email saying I had overdrawn in my bank account. This is the first time it's happened, but I wasn't keeping track when using my debit card. I was looking at my purchases, and decided to return the acnepril. Though it has worked, I'm not sure how beneficial it is. I can just ask my mom to buy vitamin D and calcium, vitamin B, and omega 3 instead of acnepril. Each bottle of acnepril is supposed to last one month. They recommend on the bottle and part of the site to take 2-4 capsules a day. Then another part says that for faster results take up to 8 capsules a day. I did this for a few weeks, so I used up the bottle sooner than a month. I made the mistake of opening up a second bottle. I spent about 100 bucks on 4 months worth of acnepril, and they won't issue a refund because I opened up a second bottle. rrrrrrr...
A few days before I ordered the regimen, I ordered Zenmed. I was quite desperate, so I was unsually impulsive and bought all this stuff. When I ordered the regimen, I didn't open my zenmed box. I just thought it won't really work in the long run, and there wasn't enough information on people's success on it. I'm working on getting a refund for the Zenmed haha, which I believe I should get.
I gues I will just use my moneys worth since I can't get it back now. Acnepril isn't hurting anything...I just wanted money back haha to put in my bank account. Plus, I think doing the regimen is enough... anyways.. If zenmed doesn't give me my money back (since I never even opened the box) then I would be very angry hahaha...
Oh well. I'll get over it. I suggest that if any of you buy something from the internet, or buy a whole bunch of things at one time, then you read very carefully and understand how you can get a refund. Best of luck to you all on your arduous journey to clear skin!