Thoughts on the regimen so far...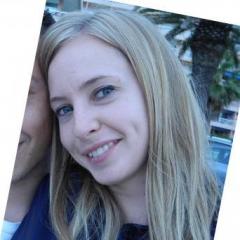 hey everyone,
I'm not even sure if my blogs are read haha, but I decided to write something because I would like to get my thoughts down. I hope anyone who reads this blog can know that someone else is struggling and that they aren't alone.
My skin has been up and down the last few weeks. I started acnepril a few weeks ago (maybe 1.5 weeks before the regimen) which has helped my skin "purge" and detox my body. I actually feel better. I take the acnepril capsules 3-4 times a day (6-8 pills!) which a full bottle of water. So I am constantly drinking water and frequently peeing :-D haha it really helps with inflammation I believe. I'm not going to count how many pimples I have, or measure them, or squeeze them. I know that today there's a lot more improvement than yesterday.
On the regimen, this is my 15-16 day so far. Like I said, my skin has been improving but breaking out. However, like many people describe, the pimples always have a white head and either dry out or are begging to be popped within a day or too. They aren't imflamed or cystic. Even before they appear, I can feel one or two under my skin. I notice in my problem areas (my right jawline and mouth aread) the BP burns/tingles more. Anyways, the less I touch the pimples, the less scaring.

)
The first week of the regimen, I applied 1/2 pump BP at night (once a day) on my face. My back I was using full 2-3 pumps once a day. By week two I applied 1/2 pump twice a day, and just on tuesday night I used a whole pump! Maybe that's not saying a lot, but my skin is very sensitive and fair and dry normally. I hope in like 4 days (depending on how much drier my skin can get!) I might apply 1.5 pumps. I use Dan's cleanser and moisturizer on my face, and cetaphil cleanser and lotion on my chest and back. Dan's cleanser however, just isn't cutting it anymore, no despite the 6 drops of jojoba oil. I still use about two pumps of Dan's moisturizer, and after that's dried I apply a pea-size amount of cetaphil moisturizer on the really dry spots. My friend who is on the regimen says thats the most she uses, and she has been on the regimen for about year now. Hopefully I can get up to 2 pumps by the first month. On my back I use 3-4 pumps BP on many days twice a day. I however wear white T-shirts underneath my shirts because the shirts I use to sleep in are all bleached.
This process has really changed me, but not on the outside much. Today, my mentor saw me without makeup for the first time. I have known her for about 4.5 years now! About a week before the regimen, I looked in the mirror one day at my face and my back and just started bawling. I was crying ALL day long. I was angry (still am sometimes) wondering why God would damn us with this horrible "disease." I asked my friend (who introduced me to the regimen) if she could pray for me because I just felt sooooo ugly. I was terrified of being seen without makeup, even around my family. As soon as I woke up in the morning, I would wash my face and put on foundation. Why? It made me feel better, although somedays I would actually fight the tears while putting it on to hide my scars. My family has thought I have better skin than I do because I'm ALWAYS wearing makeup around them. When I don't, they comment on it "why are you breaking out? Are you still taking your 'pill'? You need an antibiotic..." IF I KNEW WHY I WAS BREAKING OUT I THINK I WOULD DO SOMETHING ABOUT IT. Now I just get angry and leave. Now...they get the message. DONT TALK ABOUT MY SKIN DAMMIT UNLESS YOU HAVE SOMETHING GOOD TO SAY. My acne isn't that noticeable since I normally used to wear TONS of foundation.
For the last nearly 3 weeks, I may have worn full makeup on my whole maybe one or two days in a week. Other days it might be a little concealer. But my skin is very red right now (I dont mind so much anymore because ppl say I look tan or a little sunburned haha) but my foundation is too light now. It just looks like white stuff on top of red. Everyday, I have to fight the urge to apply tons of foundation. I don't think EVEN I AM used to seeing myself without makeup!!!! How sad is that. On the days I have class, clinical, meetings I have to encourage myself so I don't cancel my commitments and hide in my house all day. So I dont even bother with foundation anymore. I've managed to go to the store, see close friends, and work out without wearing any makeup. That is a HUGE leap for me!! Luckily, my friends know how sensitive I am about my skin because I've broken down crying in front of them when they say something. Now they are just encouraging and hoping that this regimen works.
I feel that underneath all this dry skin, there is beautiful clear skin. It will take a few months to show, and nearly everyday I'm looking at others blogs on their progress through the regimen, on success stories of people with nearly flawless skin. I then try to picture myself acne free; that I will one day rejoice over my skin like so many users of the regimen have. I need this to keep my head up. I need this so I don't quit. I actually look forward to applying BP on because I know that I am close to clear skin. I don't expect to be 100% clear, because that hasn't happened since I was 10 years old haha. Acne runs in my family; women still have a pimple or two well into their 40's. But I want to be able to go outside without makeup, to be in front of man I'm interested with confidence that he's not turned off by my skin.
This must sound very dramatic! I didn't realize how much my skin could effect my confidence and self-esteem, until now actually. For many of those who suffer with ANY kind of any or 'abnormal' skin conditions can identify with some of this stuff. I feel a lot better sharing my insecurities. I am truly realizing that...beauty IS on the inside. I am beautiful without makeup; I am beautiful with or without acne. I hope my confidence remains and grows, despite the long journey ahead. I will take Dan's advice and not lose heart! I hope this encourages other women who struggle like I do in feeling like they must wear makeup. Don't lose heart!