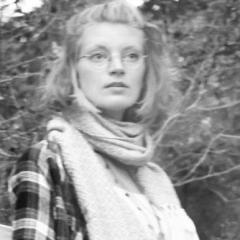 Hey all,
Well, I really, really don't want to jinx anything, but... remember those scars I was complaining about? I wrote a couple of posts on the scar boards that got some good, solid responses and also some bitter ones from people saying that my scarring was not worth complaining about. I mean, I'm really sorry that other people have it worse than me, but I'm also entitled to want to bring my skin to the next level and erase any memory of this breakout from nearly a year ago.
Anyway, back to the "jinxing" thing-- I have been using Mederma twice a day, morning and night, and L'Oreal's home microdermabrasion kit once or twice a week and my scars are practically gone. Like, usually they were pretty filled in by mornings but gradually depressed throughout the day, but now they DON'T. It's incredible. They are also a lot less red-- though they weren't that red before anyway, more of a pale, pale pink-- and my face is looking fucking awesome. It's seriously glowing, soft, beautiful skin on my forehead now. I'm ecstatic... I think this combo is really working for me! Plus, both the Mederma and the microdermabrasion kit were cheap and will last me forever, so 40 bucks a year to maintain scars is totally not a big deal. Yay!!
That said, my scars were so shallow that they could have just filled in on their own, which my skin has a history of doing ANYWAY. But the improvement I saw within the first two weeks of these treatments-- especially the Mederma-- has been fantastic. To anyone reading with very, very shallow scarring and no active acne: I highly recommend this combination, and it's cheap, nearly riskless and pain-free. Try it!
My acne is practically non-existent and its rare that I get anything anymore. Occasionally I'll get a small, pore-sized red dot thing but it means nothing to me.
A year ago the breakout to end all breakouts was starting and under my skin. Now, my skin is beautiful, milky, even, smooth, and now practically scarless. I am so happy about it... oh, and no dry skin! And no RED skin! (SO again, to new readers here, the redness DOES go away with time). I also do AHA a few times a week but make sure to not overdo it. It makes my skin red and irritated if I do it more than 3 times a week, so that's something to consider.
Anyway, I'll continue to keep you guys updated on my scar treatments and on DKR.