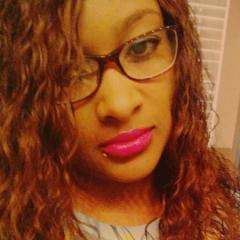 So today is day 11 for me. I hadn't really been having a lot of side effects or anything but today I noticed some things worth noting. My lips were much much dryer than they have been since I started. Especially in the cracks on the sides. I've been putting carmex there, which has been working fine, until I eat or drink something, then I have to reapply. I am thinking it's about time I start using my aquaphor. I purchased it awhile ago but just haven't felt the need to use it just yet. Also still been having strange dreams and my bf says I've been snoring (which I'm guessing I don't usually), and he says I've been talking alot..not sure if this is tane related...oh and I've been super tired lately. I work swing shift 3 pm-11 pm, and I usually wake up around 8 am. But all this week I have been waking up at 2 pm, not giving me much time to get ready. Today I burned our dinner because I woke up around 12 put it in the oven, fell back asleep woke back up and it was basically on it's way to crisping

oh well...anywayz back to acne related posting...so I switched back to my original mac sheer pressed powder...oh I missed it so dearly!! Doesn't cover as much as I like but me and foundation just don't get along. I'm hoping that I don't get so dry that I can't wear my beloved powder anymore. I have still been using my hydroquinone, which my derm said is fine as long as I'm not to dry. My skin is pretty oily still in the tzone area, but today I noticed the blackheads on my nose were more pronounced. I kept staring at them all day at work. Also my skin had this kinda glowy dewy look to it today. Not sure if it's because of the accutane or that I went back to my original make-up so I don't look all reddish today. One thing I'm not feeling is the no waxing thing. I waxed everywhere before accutane. Eyebrows, underarms,legs, bikini area...now I can't wax anything!

I hate shaving, I hate nair..it smells! My eyebrows look atrocious!! I actually waxed while I was on retin-a which you're not supposed to do. I would just not put it on my forehead for like a week, then I'd be perfectly fine.... Oh well, might try threading. Currently I have one small active that popped up yesterday...I'm like great...besides the tiny blackhead I had on my forehead (which I squeezed yesterday btw...bad girl! bad girl...but no scar) I was pretty clear...is my IB starting? I guess we will see! Thanks for reading!