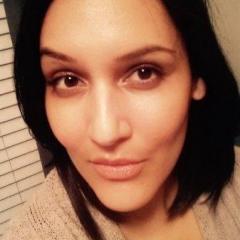 Entry posted by Andi B ·
294 views
Mercy! I didn't realize how long it's been since I've posted! Well, my skin has become wonderfully clear in these last few months. I do still break out with small red bumps - mainly on the apples of my cheeks and around my nose, though they are usually gone within 24 hours. Of course, I still have much scarring to deal with - so I won't ever feel completely clear until I can no longer see scars...MUST BE PATIENT.
My skin has become quite dry on this medication so I've had to ditch the medicated cleansers. I'm now using Cetaphil's Gentle Cleansing Bar; it's been working great for me. I use a 2 part green tea/1 part ACV mixture as a toner after my AM cleanse, then moisturize with Clinique's Dramatically Different Moisurizing Gel (may need to switch to the lotion - as I require much moisture these days). After my PM cleanse, I apply freshly squeezed lemon juice to my scars and leave on overnight.
I maintain high levels of thirst and pee WAY TOO MUCH! I'm not complaining though; drinking water can't be a bad thing, right? I have not gained back the 10 pounds I've lost on the medication and really have to work to keep my weight from dropping even more. I force myself to eat 3 meals and day and work out on a regular basis - seems to be working as I have not been losing as I was before.
I see my endocrinologist in a week to test my potassium levels. He'll be pleased with my results