St. Ives Blackhead Clearing Green Tea Scrub - Reviews
St. Ives Blackhead Clearing Green Tea Scrub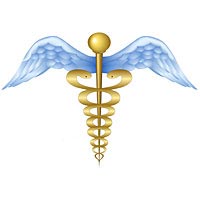 ---
---
View Ingredients
Ingredients
Active Ingredient:
Salicylic Acid (1%).
Inactive Ingredients:
Water, Hydrated Silica, Potassium Laureth Phosphate, Glycerin, Sodium Lauroamphoacetate, Sodium Methyl 2 Sulfolaurate, Polyacrylate 1 Crosspolymer, Citric Acid, Glycereth 18 Ethylhexanoate, Kaolin, Disodium 2 Sulfolaurat, Camellia Sinensis (Green Tea) Leaf Extract, Hydrolyzed Jojoba Esters, Epilobium Angustifolium Extract, Olea Europaea (Olive) Leaf Extract, Alteromonas Ferment Extract, Ascophyllum Nodosum Extract, Yeast Extract, Glycereth 18, PPG 2 Methyl Ether, Phenethyl Alcohol, Methylisothiazolinone, Fragrance, Yellow 5, Red 33, Red 4, Blue 1.
The list of ingredients above is provided for informational purposes only. Always check the actual product label in your possession for the most accurate ingredient information due to product changes or upgrades that may not yet be reflected on our web site.
---
Pleasant

I've been using this for months now, twice weekly.It has a nice smell and texture, not too grainy and harsh it's pretty good for the price too.Refrain from using it daily lol.This is a scrub,mind you.
---
not for me.

I used this twice a day for a little over a week. my skin looked great at first, some blackheads I had came out. then my whole face broke out. stopped using it, still hasn't cleared all the way up but didn't get worse. smelled nice though.
---
One of my skin care staples!

I picked up the Green Tea Scrub after the Apricot exfoliator was way too harsh for my skin. This scrub is great! It smells wonderful and it is gentle yet effective. I have fairly mild acne and sensitive skin - this product works perfectly for me and I found that it does NOT irritate my acne or my skin. I exfoliate with this product about twice a week and while I'm not sure it's effectiveness on my acne or oil, I know it is helping to clear some of the dead skin cells on my face. The morning after I use this product, I can see a visible improvement in the application of my face makeup. I would definitely pick up this product and incorporate it into your weekly skin care routine (although not as a daily wash!).
---
Love - I use it every night !!

Absolutely love this product. Previously I was using more expensive products in hopes of clearing my acne but they weren't working so I decided to try a cheaper route and thats when I found this product. I've been using it for about 6 months now and my acne is almost cleared. I don't think this product alone helped clear my skin but its been working for me and I encourage others to try it out considering its inexpensive.
---
Alright

It's a good product to wash your face with, but it never seemed to stop any pimples. Didn't create any new ones either though.
---
New favourite exfoliator

Smells fantastic Makes skin feel really soft Gets rid of blackheads None I love this scrub. I was using the St. Ives Apricot Scrub for quite a while and loved it as well, but really wanted to try something that would help clear my skin as well as make my skin smooth. So I purchased this one. It's more gentle on my skin than the apricot scrub, so I can easily use it twice a day. Since I've been using it, I've noticed a complete reduction in the blackheads on my nose. They're gone! They were never awful to begin with, but they were still unsightly enough, and now that's one less facial concern to have to deal with. More importantly, this scrub does help with my breakouts. If I have a new pimple, this scrub works really well at getting rid of it from the get-go. My skin is still far from perfect, but I think if I keep doing what I've been doing I'll be closer to the perfect skin I dream of in no time!
---
Love it

smells amazing makes my skin feel super soft helps my skin heal faster I use this scrub 2 or 3 times a week. Any more than that is too harsh for my skin. I like how it removes dull skin and makes my skin brighter and softer. I love it so much it is amazing! When i have a scab or something after a pimple goes down, the scrub majorly speeds up the healing time.
---
I love this scrub. I currently use it about every other day, but have gone through periods of using it every day without problems. It really helped to smooth out the texture of my skin. Can be used as a mask, too.
---
smells nice travel size available scrubbing beads are too harsh on face doesn't completely clear acne St. Ive's Green Tea Scrub is something that I use every once in a while when i feel like my face needs a good deep cleaning. i would not recommened using it every day as a staple face wash but i think it does a nice job at making my face feel vibrant, soft, and fresh.
---
It smells nice. It didn't do the job of exfoliating Broke me out Irritated my skin "sand" gets left behind on your skin even when washed with water I used this for a while because I really wanted it to work. It didn't work for me, as well as a lot of the "naturally clear" products. They always make my acne worse. If you have inflamed acne - you should NOT be using a scrub, it will just irritate it more. I have pretty mild acne, maybe 2-3 spots at a time on my face, or none, and this irritated my acne and made it worse, and made it more noticeable, causing me to want to use it more to make it better. It was a vicious circle. Do yourself a favor, and save your money.
---
Smells great Tiny stone-like things get left behind on face/get in eyes Does absolutely nothing Made my face break out Left my face feeling dry/tight I would not recommend this product as it does absolutely nothing to help acne/break outs (at least in my case). In fact, i broke out more than usual after i started using it. Will definitely switch back to my regular St.Ives scrub for sensitive skin, as it did a better job at preventing acne than this product which was actually designated to the prevention of acne.