Mother Nature Skincare Balance & Purify Cleansing Oil & Makeup Remover - Reviews
Mother Nature Skincare Balance & Purify Cleansing Oil & Makeup Remover
---
---
View Ingredients
Ingredients
Helianthus annuus (Sunflower) Seed Oil, Vitis vinifera (Grape) Seed Oil, Simmondsia chinensis (Jojoba) Seed Oil, Ricinus communis (Castor) Seed Oil, Tocopheryl Acetate (Vitamin E).
The list of ingredients above is provided for informational purposes only. Always check the actual product label in your possession for the most accurate ingredient information due to product changes or upgrades that may not yet be reflected on our web site.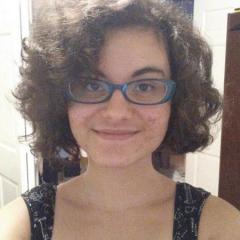 ---
Best natural product for acne there is - no looking back!

Before trying out the Balance & Purify Cleansing Oil from Mother Nature Skincare for my acne, I was on The Acne.org Regimen. It almost completely cleared most of my acne in about two months of dedicated use, although I would still get two or three blemishes at any given time and it made my face quite flaky. I know many people get over the flakiness stage after a few months, and I tried using more moisturizer plus AHA (in the proper amount) to get rid of the flakiness, but it just persisted. I don't say any of this to bash The Regimen because I am really grateful for how much of my acne I got rid of over the summer thanks to it, and I think Dan is doing an amazing job with his website and his products, I just don't think my skin could stop flaking. I found out about Mother Nature Skincare through one my school's (McMaster University) Facebook pages. It's a very small, local brand founded by a 5th Year student in the Honour's Life Sciences program named Shelby-Lynn. I was curious about her products and found out that she started by researching ingredients that are beneficial to acne-sufferers, since she was one herself (she includes several stages of before-and-after pictures on her brand's website). I was surprised when looking through the ingredients on her products that they were indeed all natural oils, most of them certified organic, and from the product descriptions it seemed clear that she did a lot of research into the root causes of acne. From there I researched the actual ingredients themselves, finding that many of the oils in the Balance & Purify product are rich in linoleic acid (a.k.a. Omega-6 fatty acid), which is deficient in the skin of those of us who struggle with acne. It's not that we don't get enough Omega-6 in our diets - indeed, the vast majority of food often contains too much of it - it's that for some reason, it doesn't get processed into our sebum, and as a result our sebum instead becomes thick and sticky and much more prone to clogging our pores rather than helping them, which is what sebum is designed to do. There's quite a bit of fascinating research behind it, and it's clear that the creator of Mother Nature Skincare knows it well. Anyway, once I got this oil, I started using it in the evenings where I was just too tired to go through The Regimen, just to see how it worked. It didn't break me out when I used it alternating with The Regimen, so that was a positive, but I was a bit scared to try it all on its own. However, when school started I found myself using it more regularly since it took much less time to apply and I didn't want to use nothing on my skin after making so much progress with The Regimen. Now that I've consistently been using just this oil for a whole week, I am pleasantly surprised that I have ZERO active acne, for the first time in 6 years! I was shocked because I still got the occasional pimple on The Regimen, but I've been off it for a whole week just using this oil product and I have absolutely no more bumps. I still have scars, but I can tell they're starting to fade as well. I really give my props to the creator of this skincare line because generally I don't have a lot of faith in natural products, but this brand is 100% all natural and it WORKS. I highly recommend this product if you've been on The Regimen for a while and still experience flakes. I'm not sure if this oil would have given me such quick results if I were only using it from the start of my acne journey (for the creator of the product, it seems that it took her 3 months to get her acne fully down using the cleansing oil along with her Clarifying Serum), but using it after being on The Regimen for so long has shown immediate results. Nevertheless, I recommend this product to anyone who would prefer a completely natural solution to their skincare woes. I myself will soon be trying the full Acne Fighter Duo listed on her website to see if I can get my scars to fade faster.