---
Spot treatment

I don't often use the aspirin as a whole face mask, but rather as a spot treatment. Shrinks spots and kills the redness like a charm. Very drying of course, so I use this method sparingly' but it's cheap and effective!
---
give it a try!

I was a bit skeptical of trying an acne mask but I finally decided to try it after nothing else seemed to work. Immediately, my skin was less red and felt much smoother. It occasionally helps to decrease the size of existing cysts. I use some aspirin tablets (5-7 for entire face), some water and a tsp of raw organic honey. I've been using the mask about two times a week for 3 weeks now. It's cheap and harmless!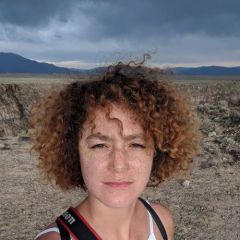 ---
Super Aspirin Mask recipe

I tried an aspirin mask for the first time several months ago and loved the effect: reduces redness, deflates existing acne, preventative. I've incorporated it into a mask I already use that I find to be good for acne, and I wanted to share the recipe: 1) Combine an egg white (tightening) and a few drops of eucalyptus and tea tree oil in a bowl. If you'd like, whip it for a few minutes to thicken the egg white. 2) Crush a clove of garlic (I use a mortar and pestle) with powdered aspirin (I use Goody's powder aspirin with caffeine) 3) Combine the two in a container you can refrigerate. Add a tsp of honey (anti-bacterial) 4) If you'd like to thicken it for a nicer mask consistency, add up to 2 tsp of pectin (the kind of you don't need to heat) and let sit for 30 minutes. Advisory: Make sure to refrigerate this, because of the egg. I'm not sure how long it lasts but certainly don't go past 2 weeks with it in the fridge, and try to use it in a week. The crushed garlic lets off some fiesty fumes, and on the whole, the combo of egg, garlic and tea tree oil makes this a rather stinky mask. The smell washes off, but I have to keep my eye closed for a few minutes while this is on until the garlic fumes air off. I use this time to do some stretches :) I leave this on for about 15 minutes. I like using this mask all over the face because it both spot treats and helps to stave off any latent breakouts. This is a lifesaver for me when I'm ovulating or am pre-menstrual.
---
Reduces Redness

I woke up one day with a huge cyst on my cheek and applied crushed asprin to it. Immediately, the bump became less red, but it didn't go away. Asprin works to reduce redness on me, but not so much get rid of the pimple. ---
Amazing

I used Alka seltzer all I had at the desperate hour , It has aspirin in it along with other things like citric acid ,paracetamol , sodium some natural lemon according to the back of the box and caffeine in this particular one. I used 3 or 4 as added too much water for 2 but turned into a paste and quickly put it on my face whilst it was still bubbling away. Tingled but in a good way didn't sting or burn ( I kept away from eye area and under nose) Couldn't believe within the space of 5 mins the two under-the skin cyst type ones on my chin had practically shrunk by half and started to reduce in redness. I rinsed off with cold water and my skin felt the softest it has ever felt , so much red had been taken away and quite a few of my black heads had come to surface on my chin and nose ( the kind that have been there for years and never really go away) there's still tons but it defiantly brought a few to surface. My skin didn't feel dry after but I did it again and felt a little dry but no more than washing face with general cleansing wash would. This all happened tonight to I'm going to do it for a few nights and see if it improves over as so far results seem great. I'm not sure if the fact I used alka seltzer made a difference rather than using straight aspirin but I would recommend trying! Its the best exfoliate and best home remedy for my mild-moderate acne with oily sensitive skin! )
---
An aspirin mask is the closest thing to a professional chemical peel

Significantly fades acne scars Removed existing pimples completely A cheaper alternative to expensive peels Takes a week to heal Stings As chemical peels go, salycilic acid peels are some of the most common. & guess what.. salycilic acid is a major component of aspirin! I've applied 3 peels over the course of a month. I've almost completely removed all of my acne scars from middle school. A few days after the first peel I was skeptical because my skin was dry, red, and peeling, but after a week it's worth it. Be careful around eyes and sensitive skin because an aspirin mask is similar to chemical peels applied in a dermatologists office. Remember it will get worse for a few days before it gets better, but its worth it!
---
no real results..

inexpensive no results inflammation more acne surrounding application I read in some beauty magazine try make an Aspirin and water paste, use as a spot treatment.. I was convinced of the logic of the salycic acid in it, it should work.. after about a year of applying on spots, I saw no results and actually more clogging and inflammation.. However, I have found I am one of those skin types chemicals an salycic acids cause almost like an allergic acne to occur.. best results with baking soda spot treatment ---
Great Mask

It works! Some dermatologists say it's safe enough to use it on the face It works for inflammation, pigmentation and comedonal acne May not work the same for everyone May take some time to see improvements Careful with overdose May not work for everyone, but it worked for me. I keep my acne (mostly comedonal) under control with Effaclar Duo and a consistent skincare regime, but i still have persistent bumps on my jaw line, hyperpigmentation from old spots and uneven skintone. I have blackheads (lots of them) on my nose, cheeks and forehead. I came across this aspirin mask with Michelle Phan's video a few years ago, and i tried it. Didn't saw significant improvements, but at that time i wasn't consistent with it. I tried again a few weeks ago, and i'm pleased. It really helps with inflammation, pigmentation and helps even out the skintone. I also notice a difference in my comedonal acne, The bumps are less and blackheads seems to be decreasing. I must say that along with once a week mask, i also started the aspirin tone, and OMG it has done wonders! Even my hyperpigmentation is improving significantly! I use 2 aspirins (500mg), a few drops of water to break the aspirins and honey to keep it all together and give extra benefits for the skin.
---
This worked amazingly well for me! I crushed 2 aspirin with half a banana and left it on my face for half an hour. It cleared some of my zits, reduced redness and swelling and left me with a beautiful glowy (not greasy) look that EVERYONE who knows me noticed. Doesn't clear acne per se, just deep cleanses and ''glowifies" (yes I totally made that word up). For light to moderate acne sufferers who want some healthy looking skin. Use in conjunction with lemon juice as a toner, or apple cider vinegar applied topically.
---
makes your face feel amazing reduces swelling and a little redness doesn't really get rid of acne I put the mix on my face and it was very watery, I put a little too much water. But putting honey in it does WONDERS for your skin. It feels fresh and tight and you can see a difference in one use
---
It seems that everybody has a different way of doing things. I was reading the instructions from Kip. It seems that everybody is using the asprins & water to make a paste BUT forgets to add the HONEY. I'm 46 and still have acne belimishes or dark marks had them since I was 13 and is willling to try anything to make them go away forever. If you FOLLOW the correct directions it would work. Asprin is a blood thinner. My first time on this site, But I'll try it . But have 4-5 NON-COATED ASPRIN,Honey Warm Water. Mix a little bit of local honey into the paste. Honey is a natural emollient and anti-microbial which has been used for centuries to calm problemed skin. [Asprin for the dollar store,honey in the cabinet & warm water for free]
---
It works!!, Easy, Inexpensive None This is the only product, prescription or otherwise that has cleared my sons acne and has improved his skin dramatically