Clinique Anti-Blemish Solutions Cleansing Foam - Reviews
Clinique Anti-Blemish Solutions Cleansing Foam
---
---
View Ingredients
Ingredients
Water, Glycerin, Butylene Glycol, Sodium Methyl Cocoyl Taurate, Sucrose, Disodium Phosphate, Arginine Cocoate, Laminaria Saccharina Extract, Cola Nitida (Kola) Seed Extract, Caffeine, Algae Extract, Mentha Piperita (Peppermint), Sea Whip Extract, PEG/PPG-18/18 Dimethicone, Sodium Hyaluronate, PPG-6 Decyltetradeceth-30, Lactobacillus Ferment, Stearamidopropyl Dimethylamine, Longifolene, Acetyl Glucosamine, Capryloyl Glycine, Perilla Aldehyde, 10-Hydroxydecanoic Acid, Polyquaternium-7, Beta-Caryophyllene, Phospholipids, Sodium Stearate, Sodium Salicylate, Disodium EDTA, Phenoxyethanol, Chloroxylenol.
The list of ingredients above is provided for informational purposes only. Always check the actual product label in your possession for the most accurate ingredient information due to product changes or upgrades that may not yet be reflected on our web site.
---
Made me cry

I have been suffering of mild acne/blemishes for the past months, bought the product thinking it might help clear my skin. After a week of using it got 3 cysts in my cheeks, one so big that is still in my face ( 1 month later) as I didn't want to squeeze it. As the product was not cheap I decided to keep using it as I thought that maybe my skins was going through a "purge" stage. It just got worse and worse, more pimples appeared, I started squeezing them as I was so embarrassed, I literally looked like a crack addict (no joke). I do not recommend this product at all! It also leaves your skin super dry after several washes, AVOID!
---
Made my skin worse...

I have been struggling with severe acne and cystic acne for a long time now... I have tried so many topical treatments as well as different oral antibiotics. None of these regimes worked for me, so I began to look for alternative ways to clear up my skin. I went to the Clinique store because the products had been recommended to me by some of my friends, and the man working there told me to buy this product. BUT it made my skin SO much worse! Not only did the number of breakouts increase within the first week of using it but I also experienced so much more redness in my cheek area and around a lot of the individual blemishes. I have oily/combination skin and this product DRIED my skin out so much! This then caused scabs on my pimples, which has now resulted in a lot of acne scarring. I do not recommend this product to anyone, especially those with dry skin.
---
No, no, no...use the acne bar instead

This stuff was awful. I am a loooong time Clinique customer and this is the onlyy product I actually went out of my way to let them know what I thought. Clinique was always the brand that did things differently, for the sake of keeping skin happy. Back in the day--the original formulas of their skin care--none of them contained pore-clogging ingredients. I could use 90% of what they offered (try new products) with complete abandon, because nothing would break you out. That has all changed now. This stuff is crap. Pure crap. I could not even get through a week with it. It's a thin watery foam. I was soooo disappointed...just like all the other liquid soaps have done in recent years, they used some additive that leaves a weird slimy or greasy feeling residue that DOES NOT COME OFF. The purpose of it is to make you believe that your skin isn't being dried out by the liquid soap. But it is. I also experienced the tight feeling in my cheeks and flaking skin. After 3 days I couldn't take it anymore and proceeded to use my Clinique mild bar (leaves you squeaky clean) to wash off that residue immediately after... It took 3 scrubbings--it did not want to come off. That residue, whatever the hell it is, breaks me out. The Clinique acne bar is great. It works. Use that instead.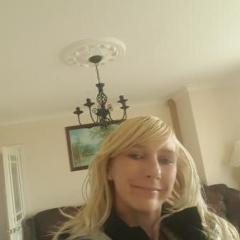 ---
Do not buy better ones out there

I bought the hole clinique anti blemish range. The soap the clarifying lotion the all over clearing treatment the clinique clearing gel the clinique anti blemish foundation. What can I say I suffer with moderate acne I get spots I scar and I get oily skin and uneven skin. I bought this range based on reviews on boots website and clinique website. I decided to keep on trying for 6 months. Wash with soap in morning, clarify lotion then moisturise. I found that it did keep majority of my spots away I did still get a few but not often. I found it did not make my skin tone any even though still had bumps when running fingers across face. I still had red skin. My spots and scars did not really totally disappear just looked better. For the price I would not recommend or the results. Foundation does not cover spots or blemishes well. I have moved to a different product that is under half the price and I'm finding it 10 times better wish I had done this before. It's a cheaper range called garner pure active it's great. Hope this review helps someone.
---
"NOT FOR EVERYONE"

I'm 15 and from phil. So Me and My Mom went to Rustan's Store 3 weeks ago, I have a mild acne so we asked a lady about the best product for teens and she said Clinique works.so we went to clinique then the saleslady offered us the antiblemish set which is 6,000 php. here so we tried it. first 2 weeks using it, it was like a heaven sent product because it works but after my third week exactly the third week, when i woke up, My face is full of Acne and Red big spots, as in it is covered with it.So my mom brought me to our dermatologist, and she said that i had to stop using clinique because it is not suited for my skin type which is SENSITIVE!,and sadly it caused me an IRRITANT CONTACT DERMATITIS which is due to its chemicals. :( after that my derma prescribed me to use, cetaphil gentle cleanser and gave me a hydrocortisone cream and so far i am under medication now. Just wanna let everyone know that we have diff skin type, luckily for those people who use this and it matches their skin. beware if you dont want your skin to get worse. Ask a Doctor first if it suits you. I just totally waste our Money. FOR THOSE WHO HAVE SENSITIVE SKIN,Consult first or better just have your medications under your dermatologist :)) BTW, I am sensitive and also have a not so oily skin but oily skin hahahaha but not that acne prone.
---
unhappy

i've been usng the 3step system andi havent seenany improvement.my acne is worse. an now using a benzoyl peroxide creamandtheresults are much better.i guess it wasnt for me
---
Hate this!

I was using this already for 1 month because the consultant on the store advice me to use this because I am prone to acne and blackheads. I trusted her because CLINIQUE is great. It washed my acnes when I used rinse off cleanser mousse before then when I don't have anymore cleanser, she adviced me to use this. While using this product, I noticed that my acnes are not healing. And it turns out more acnes on my face. Today, I posted here because it's really hilarious. It says, Anti-Blemish but it shows Pro-Blemish. Btw, Im following the 3 steps so I dont know why I have breakout now! I pay for this and it's so expensive but I never get what I want. I will never ever get back to this product.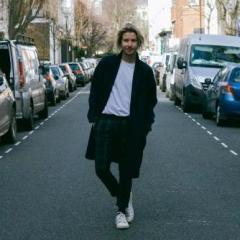 ---
Started feeling hopeful, Ended feeling worse

/ / / Too harsh on skin Caused a major break out Caused itchy and irritated skin I'm a 21 year old Male firstly, with sensitive skin. I am prone to the occasional white head and was using Cliniques rinse off foaming cleanser which was working fine for me but my mum wanted to start me on this to try and see if it would clear my skin up completely and well, it only made it worse. I know with starting new products you have to give it a few weeks to work but after 6 days I couldn't take it. My skin is too sensitive to this product. Within two days my chin broke out in not one, not two, not three but atleast 7-10 small whiteheads, my pores had been blocked and clogged by the harshness of this product. I couldn't speak properly by day 4 as it made my skin so tight and my face so sore. It got so bad I had to leave work for a break to walk in some cool air because my skin was so itchy I wanted to scratch it off. Its day 6 now and I went back and swapped this product for a the basic soothing rinse off cleanser and I was recommended by the lady at the counter to put sudacrem on the area and let it help reduce redness and itch so hopefully that helps. I would not recommend this product at all. It has honestly knocked my confidence this week. I didn't want to leave work for my lunch break because of the constant growth of white heads on my chin. I honestly hope no one else has to go through this.
---
The cleanser is nice to skin, doesn't lather too much; I liked the cream no fragances Is overpriced; Lotion is based on alcohol, which is harsh for my skin; Skin feels irritated; Works just like every other regimen This product line is just the same as every other regimen, but instead it has no fragances or irritators, except the alcohol. I have read too much information after all these years and am disappointed to see, that this line isn't different from all the others - it makes your skin "totally" free from all the bacteria (good too), and just after half a year of using you would start break out again, but worse, because alcohol has destroyed your skin natural fauna. I don't want this (I suffered a lot in my past) and I won't even try this again. Just don't want to destroy my skin more. Neverthless, I liked the cream, because it's oil free and cleanser, because it doesn't have lathering agents.
---
Smells good. Foam doesnt create much lather. You need to apply too much product to cleanse well. Product price too high for quantity. I used this a long time ago, and while I love Clinique, I would steer away from this foam cleanser and use the bar version instead.
---
*Easy to use *No smell *Works well *Lasts well over a month *makes my skin feel clean, fresh and soft after use *The toner can burn on freshly squeezed or big, open pimples *the moisturizer runs out to quickly (so make sure not to use too much) *I thought it didn't work at first becasue it was breaking me out, but the clinique salesperson said that's normal *Quite expensive....$220 is just an estimate I have only been using this range for around 3 months and I have seen results! It is an all around good product, very different to off the shelf, cheap products that we all know we don't use for the period of time we are ment to :P Which in turn doesn't give us the results we want so we move onto another product. good buy, worth it.....as far as I know :) bottom line - I have had acne for around 3-4 years and I am sick and tired of it, so I will try anything and these products were there when i needed them so I am trying them out and if they work, THANK GOD!!!
---
Easy to use Effective balance of acne fighting ingredients Clears acne effectively Smooths out skin The moisturizer pills The toner can sting Can be too strong I enjoyed this regimine. Although it did make me break out for a week after I first used it, the woman at the counter told me to expect this because the medication is working. I had to cut back to using it every other day because it is so strong but it still heals my acne well.
Personalized Advice Quiz

-

All of Acne.org in just a few minutes