Asepxia Acne Cleansing Bar Soap - Reviews
Asepxia Acne Cleansing Bar Soap
---
---
View Ingredients
Ingredients
Sodium tallowate, Sodium cocoate, Water Glycerin, Salicylic acid, Fragance, Cocamide propyl betaine, Poliethylene, Decyl glucoside, D&C Blue No 29, Propylene glycol, Titanium dioxide, Tetrasodium EDTA, Glycolic acid, D&C No 1.
The list of ingredients above is provided for informational purposes only. Always check the actual product label in your possession for the most accurate ingredient information due to product changes or upgrades that may not yet be reflected on our web site.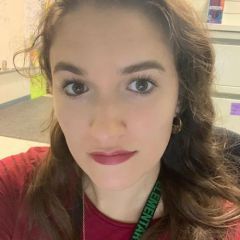 ---
Asepxia Review. Age 23-- hormonal acne-- severe

My husband is from Mexico and he told me about Asepxia products and how it cleared his skin. I got mine at walgreens you can check online to see if they have it in stock in your area if not you can order it online at walmart or ebay. The soap cleans your skin leaving it squeaky clean. It works really well. Im not a fan of bar soap but honestly the soap works really well so I can get over it. I am surprised they dont have the other products on here. I used to have horrible acne in high school and accutaine cleared it up. I started to break out again after I gave birth to my son and put in an IUD Mirena. Along with this soap I used the 2% salicylic acid lotion and the 10% benzoyl peroxide spot treatment. Since my acne is so bad now it pretty much is just controlling it. It did get a lot better but it is still bad. From past experience I know the only way my skin will completely clear up is with accutaine. These products did work alot better than epiduo and the other $100 creams. Try it. With the soap, lotion and spot treatment its less than $30 and the soap lasts me for about 2 1/2 months (I wash my face 3 times a day). Ive tried a lot of over the counter acne products in my life and this worked better than clearasil, procative, and neutrogena. Its not expensive so it cant hurt to try it.
Personalized Advice Quiz

-

All of Acne.org in just a few minutes