Exposed Skincare 5-Piece Kit - Reviews
Exposed Skincare 5-Piece Kit
---
---
View Ingredients
Ingredients
Facial Cleanser
Ingredients:
Purified water, cocamidopropyl betaine, sodium olefin sulfonate, propylene glycol, capric/caprylic triglycerides, peg 150 pentaerythrityl tetrastrearate, polysorbate 20, phenoxyethanol, dl panthenol (pro-vitamin B5), disodium edta, polyquaternium-7, salvia officinalis (sage extract), citrus medica limonum extract, citric acid.
Acne Treatment: Clearing Tonic
Active Ingredient:
Salicylic Acid (1%).
Inactive Ingredients:
Purified water, glycolic acid, propylene glycol, hamamelis virginiana extract (witch hazel), dimethylethanolamine, phenoxyethanol, sodium Hydroxide, camellia sinensis leaf (green tea extract), passiflora edulis flower (passion flower extract), aloe barbadensis leaf extract, salvia officinalis (sage) leaf extract, fragrance oils.
Acne Treatment Serum
Active Ingredient:
Benzoyl Peroxide (2.5%).
Inactive Ingredients:
Purified water, alkyl benzoate, capylic/capric triglycerides, propylene glycol, benzyl alcohol, alcohol, benzalkoniun chloride, azelaic acid, camelia sinensis leaf (green tea extract), gotu kola extract, aloe barbadensis leaf extract, tea tree oil, xanthan gum, imidazolidinyl urea, methyl paraben, propylparaben,
isopropyl palmitate
, silatex d-30.
Acne Treatment: Clear Pore Serum
Active Ingredient:
Salicylic Acid (1%).
Inactive Ingredients:
Purified water, hamamelis virginiana distillate (witch hazel), glycerin, propylene glycol, peg 120 methyl glucose dioleate, polyquaternium-37, hydrogenated polydecene, tricedeth-6, spiraea ulmaria extract (meadowsweet), glycyrrhiza glabra root extract (licorice), basil oil, camellia sinensis leaf extract (green tea), dl panthenol, fragrance, phenoxyethanol.
Moisture Complex
Ingredients:
Purified water, cyclopentasiloxane and peg/ppg-18/18 dimethicone, cyclopentasiloxane and dimethiconol/vinyl dimethicone cross polymer, cyclopentasiloxane and dimethiconol, propylene glycol, cyclopentasiloxane, phenyltrimethicone, c30-c45 alkyl methicone, acrylamide copolymer, oleth-10, optiphen, cucurbita pepo (pumpkin) seed, mixed tocopherols (vitamin e), camellia sinensis leaf extract (green tea), disodium edta, polysorbate 85, caffeine, sucrose, citrus medica limonum extract.
Derm-X Cloth
The list of ingredients above is provided for informational purposes only. Always check the actual product label in your possession for the most accurate ingredient information due to product changes or upgrades that may not yet be reflected on our web site.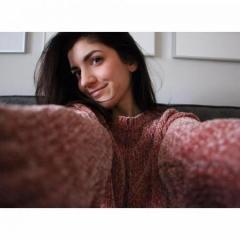 ---
Not for me

I first heard about this product from a friend who swears by this product. She's been using it for a long time and it's done wonders for her skin, so naturally I was very excited to try it out. I followed every step perfectly, didn't miss a single day. At first, like they said it would, my skin got worse. I kept waiting for the day it would get better, but that day never came. I used the product for about 2 months, until I started running out of the toner and didn't want to order another kit because it was clearly not for me. I didn't mind the application process, it was straightforward and nothing smelled bad like some acne treatments. But it made my skin, especially around my mouth, very very dry. I was moisturizing but that didn't help, I was flaking all over the place. Not only did it not fix the small breakouts I've always been getting, but I got some gnarly pimples that I never used to get. I've obviously had a big pimple here and there in the past, but while using this product I was getting them one after the other. Once one would finally leave, another was forming. I live in Canada, so the shipping cost for this product was $20. They do offer a full refund on the kit, which itself is $50, but they don't return the shipping cost and you have to pay to ship it back. Which is understandable, but probably even more of a hassle for me to return it. I e-mailed them about cancelling my membership (if you buy the kit with a membership they will automatically send and charge you for another kit after I believe 60 days or so, and I didn't want another one so I had to cancel) and they were very friendly and accommodating. They even wished me luck on my acne clearing journey and hoped I find a product that works for me soon. I gave it 2 stars because even though it didn't work for me, my friend still says it's amazing for her, and I wouldn't completely suggest ruling it out before trying it.
---
A terrible mistake

Like most of the stories Ive read on acne.org I was looking for something to help my acne and this product seemed like a saving grace on the internet .. "natural and chemical ingredients combined!" As soon as I started using it the condition of my skin got worse.. This was "normal" to the company as they tell you the first 2 weeks you'll most likely breakout , that Initial break out stage.. right? No almost 5 weeks now of using it religiously and I'm still breaking out worse then I did before purchasing this kit. I emailed the company and they said give it 5-6 weeks. But their site says clear skin 30 days guaranteed . So I emailed them again just the other day asking if I should continue as its been almost 5 weeks and Im still breaking out terribly, I also told them its not correct of them to be advertising 30 days clear skin guaranteed because thats not what they are telling my over email, plus everyones skin is different . They responded with saying I should move on to a different product because it seems like I'm finished with exposed. They weren't very nice with their response and didn't back the product like they do on the site. Im going to send the products back after I wean my self off of it. I would NEVER recommend this product to someone with sensitive skin. My skin could not take the combinations of all the acne fighting ingredients , it might work for someone else though, but I'm just suggesting that there is probably better options out there.
Personalized Advice Quiz

-

All of Acne.org in just a few minutes