I'm currently a 19 year old boy.
Around 3 years ago, I had a very severe acne breakout on my chest. There were so many pimples on my chest that I couldn't even count or even stand in the shower. I bled very often on my chest. Then as time went by, the acne started to die. However, after the acne was dead, unluckily, there was some "undead acne" that seemed to stay or perhaps grow on my chest. I thought those scars would go away but they never seemed to.
I know I've had terrible acne issues and I've had lots of acne consistently from 2009-2013 in my other areas such as face and back. From July 2013 to March 2014, I took a medication called "Accutane" and all of the acne was virtually eradicated. There was absolutely nothing left and the breakouts never came back. However, that medication wasn't effective to my chest scars.
Later on at around December 2013, my dermatologist doctor examined the scars and those were actually Keloid scars. Every month, he would inject me "Kenalog". It did sting of course, it hurts a lot more than a needle to the arm or a blood work. Well, every month up towards now, I have taken the injection. Although I've seen better progress than the Accutane, the worst of the scars seemed to survive big time. I also looked my entire chest and noticed that there was not a single living acne there. All of them are scars from the past.
Here is a picture of what my chest looks like today: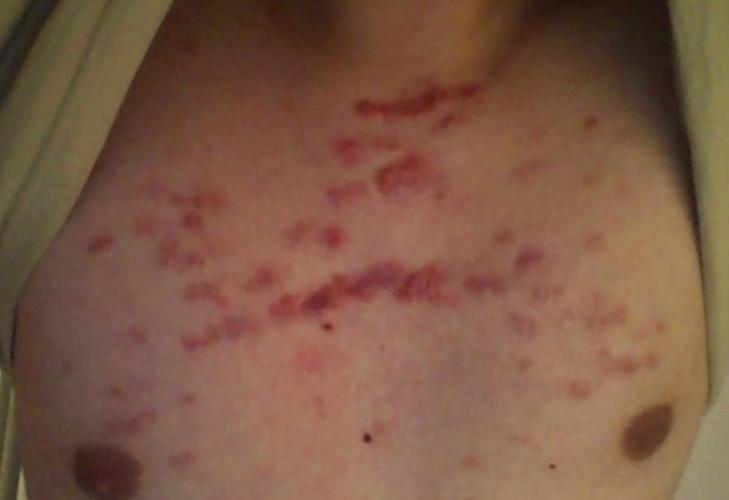 So my question is, is there another way to get rid of these scars besides monthly injections? Are there any remedies that would work as effective? As you notice the middle line seems to stay.