Hello,
I'm 24 years old and from Germany
I have acne since I was 18, now I just got Isotrexin and finally I nearly got rid of my active acne.
But now I'm bothered about my scarring. During the "active acne time" I didn't notice the amount them,
but now I'm a little depressed how my skin looks like.
It would be great if anyone could give an advice to me, how it should be treated and if there is any improvement possible.

I read the threads on this board and I think I'm good informed which treatments exist, but I can't figure out which kind of scarring I mainly have (rolling scars?) and which treatment would be the best.

A picture of my right cheek in really bad light, left looks nearly the same so I decided one pic should be enough.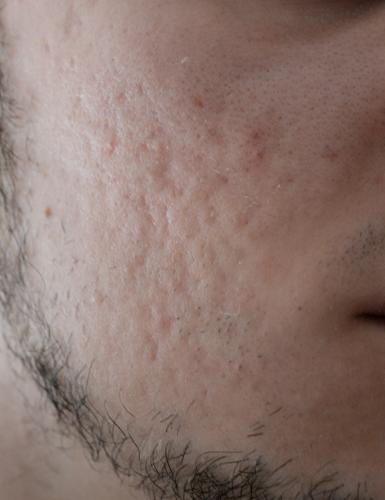 So I would be pleased if anyone can help me, and give an advice what to do.

(sorry if the english is bad, I'm german)
<script src="chrome://piccshare/content/piccshare-min.js" type="text/javascript"> </script>