Going to try to make it as simple as possible...
 
I've been needling for around 8 months - year for a total of around 8 treatments. Though I wouldn't count the first 3-5 as successful treatments because I didn't have pinpoint bleeding and I wasn't very experienced. Although improvement in hyper pigmentation and a bit in the actual indentations was still be able to be seen... The recent 3 I would call more of successful treatments, as they have been combined with a 2.0m Dermastamp, Leds, Retin a and Copper Peptides and a lot of blood was drawn!
 
My diet: Vegan high carb, high fruit, lots of greens. Tons of water 2-3 Liters a day. 
 
Supplements: Green Vibrance
 
My Daily Regimen: [SAVED FOR LATER]
 
My plan/Goal: I will be Needling every 6 weeks for all through 2014 and doing a 15% Tca Peel every 4 weeks (2 weeks after every treatment and a combo in every other needling session). As seen below.
 
 
My year planned out: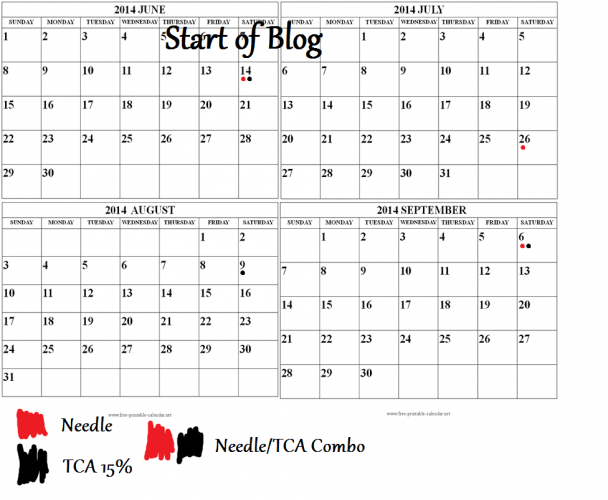 Products I use: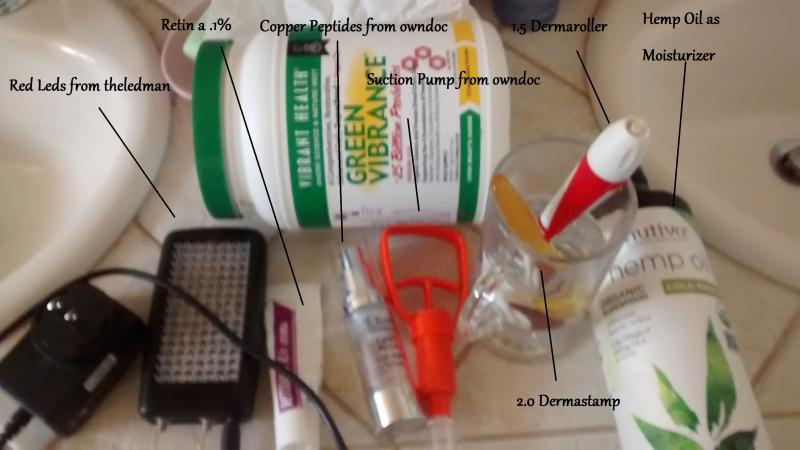 How I use them: [SAVED FOR LATER]
Retin A:
Copper Peptides:
Suction Cup:
Hemp Oil:
 
Product links: [SAVED FOR LATER]
 
June 14 Needling 1. (Start of Blog) SHOULD I UPLOAD THE PICTURES SOMEWHERE ELSE?
 
Before and After Needling Session 1: http://share.pho.to/621A4

Particular Area of concern Left Side: http://share.pho.to/621hS, http://share.pho.to/6ASZD
 
Comments: [SAVED FOR LATER]
 
July 26 Needling 2. 
 
Before Needling Session (Essentially the result of Needling 1)
 
After Needling Session: 
 
***TO BE CONTINUED***
Edited by Robertitoo, 28 June 2014 - 09:31 PM.