Hi everyone,
So I'm new to the forum after being a major lurker for a long time
I've suffered predominantly chin acne for the past 7 years or so (I'm 24 now) and I'm almost certain it is due to imbalanced hormones. I've been on and off BC for years and I'm off it now and have decided to take a more natural approach in healing myself from the inside out
I have horrible acne marks and quite cystic acne on my chin/mouth area.
My current routine (day 6 in)
Cleanse with hemp oil
ACV toner
Moisturise with hemp oil
*will be incorporating a retin a into this soon*
My current supps-
Vitex (for hormonal balance)
Milk thistle (for liver detox)
Chromium piccolinate (blood sugar stabiliser)
Fish oil
zinc
A daily morning dose of kombucha & hot lemon water upon waking.
I have had a horrible diet and drinking issue since a teenager and am particularly addicted to sugar- so I'm trying to maintain a healthy diet but lollies are my vice and I have quite uncontrollable cravings sometimes, hence why I'm on the chromium.
This was my skin on day one (horrible lighting)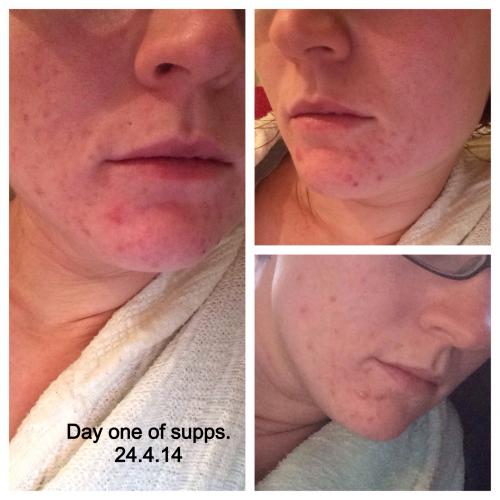 here are a few when I woke this morning (after 6 days of starting this routine)
I have found the hemp oil to be AMAZING in regards to moisturising and improving the skint one of my cheeks/forehead. But I feel like I'm going through a purging process.