Introduction
Quite new to all of this, so I'll start of by introducing myself - I'm Daniel and 18 years old. Evidently by embarking on this blog, I'm sure you've guessed I've had an uphill battle with acne, roughly since the onset of puberty. A bit about my background is that I'm of African heritage, Nigerian to be specific and born and bred in England, I've researched a bit into the epidemiology of acne relating to ethnicity, and I'm aware there are certain things my skin type is more prone to e.g. inflammatory acne, hyper-pigmentation etc but hopefully someone can provide more information about this. Anyways time to get to the details.
What type of acne-related conditions do I suffer from?
Based on my GP/specialist consultations and some pretty extensive research the main types of acne I suffer from are:
Whiteheads: This type of acne fortunately tends to be few and far between, my current regime (which I'll explain later) is quite effective at dealing with this type of acne, and an approximation of the frequency would roughly be one or two whiteheads every week/other week or so.
 
Oily skin: My face tends to be quite oily, it's not significant after washing my face but it tends to slowly accumulate throughout the day - specifically my T-zone. 
 
Papules: This appears to be my biggest problem, an accumulation of tiny little bumps across my face - specifically my cheekbone area and chin.
 
Hyperpigmentation: This is predominate around my cheekbone area in almost like a cluster formation.
 
Cystic acne: Similarly to whiteheads, these are fortunately not a common occurrence but when I do tend to experience this sort of acne, its generally around my temples, and my quite large in size. I have currently have one buried with in my eyebrow and has been decreasing quite rapidly in size. May also be important to note my last bout of cystic acne, eventually oozed blood before healing.
 
Nodules: These have seemingly calmed down after a period where they seemed to wreak havoc on my nose and chin, with there still being what appears to be inactive nodules that have been there from somewhere between 8-16 months. However this could also now be hypertrophic acne scars, I'm not entirely sure.
 
Scaring: I have quite mild cases of acne scaring, around 3 seemingly unnoticeable indents, on my forehead and my nose.  
Although I've listed quite a lot of conditions, personally I don't think  my acne is that bad, especially as at my most recent consultation at SK:N clinic https://www.sknclini...ee-consultation, I was labelled as having mild acne with minimal cases of moderate. So moving on to my regime.
T-Zone: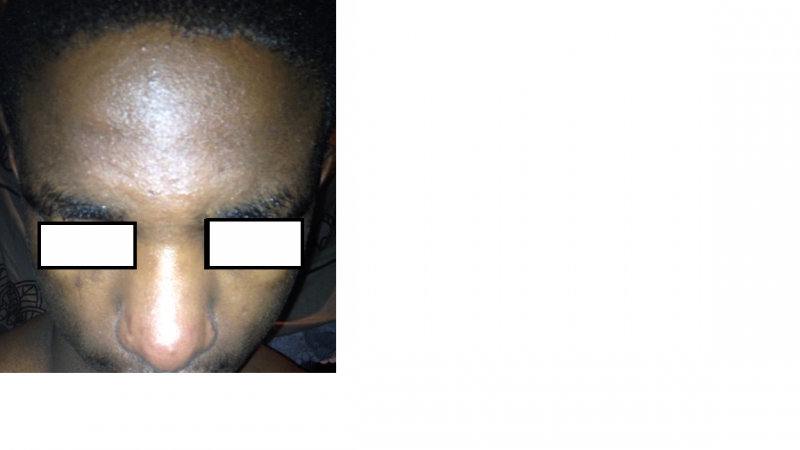 Face: 
Example of skin when oily: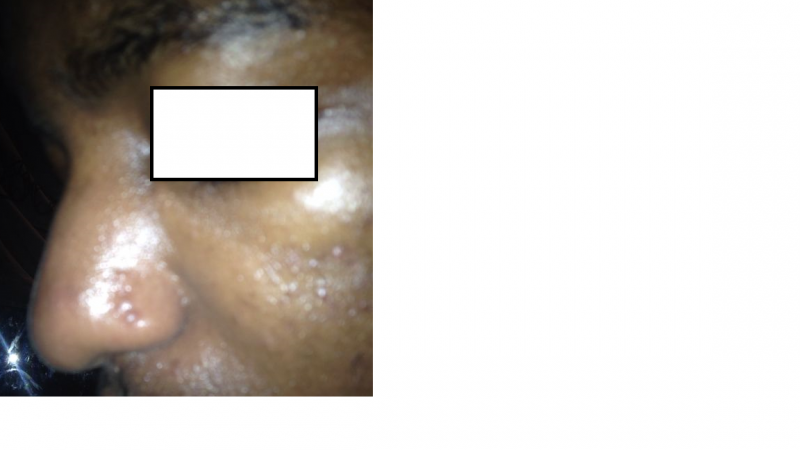 Back: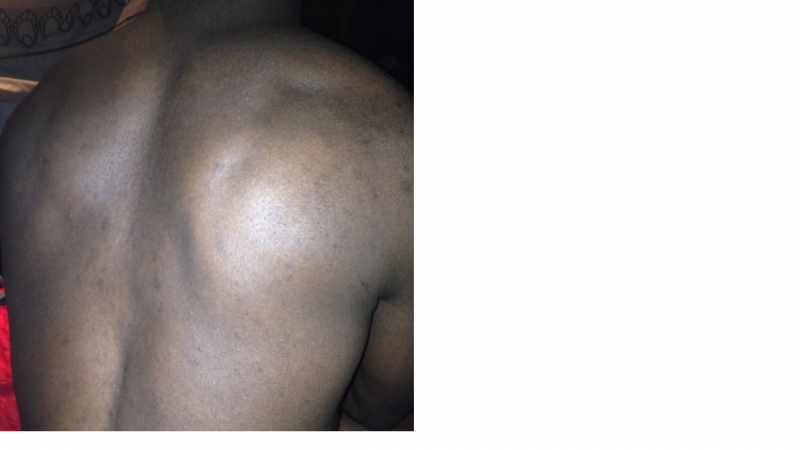 Chest: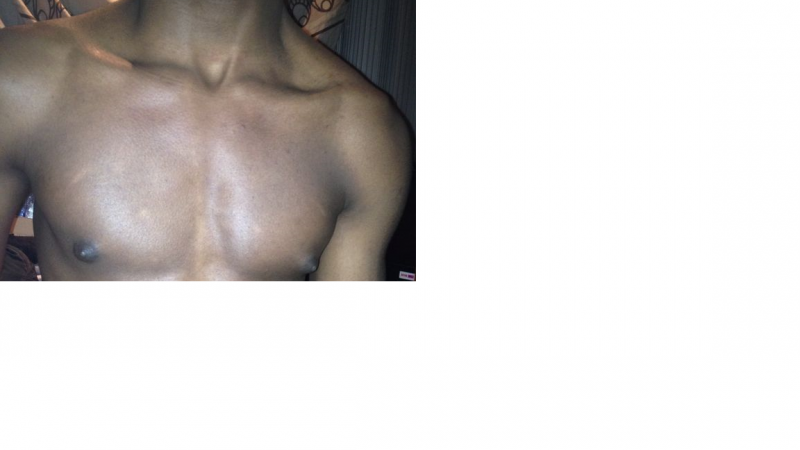 What is my current regime?
Morning:
1.    Take supplements: Vitamin C http://www.mysuperma..._500mg_120.html, Vitamin D3 http://www.healthyor...duct_Code=15337, Multivitamins and Iron http://www.mysuperma...d_iron_180.html, Evening Primrose Oil http://groceries.asd...ct/910000412755 & Perfectil http://www.vitabioti...ectil/original/.
2.    Proceed to apply lukewarm water to face to open pores
3.    Apply Vitamin-Rich Cleanser for oily skin https://www.sknclini...oily-skin-200ml in circular motions placing emphasis on acne prone areas
4.    Rinse face with cold water
5.    Pat face dry with towel
6.    Apply Skin Hydrator for oily skin and acne prone skin https://www.sknclini...prone-skin-50ml in circular motions until fully absorbed.
Night:
7.    Take oral prescription of Tetralysal 300mg Hard Capsules http://www.medicines...edicine/702/SPC with water
8.    Steam face for 10 minutes using Beurer FS 50 http://www.beurer.co...re.php?pid=3484
9.    Proceed to apply lukewarm water to face to open pores
10.  Apply Vitamin-Rich Cleanser for oily skin in circular motions placing emphasis on acne prone areas
11.  Rinse face with cold water
12.  Pat face dry with towel
13.  Apply prescribed ISOTREX gel isotretinoin 0.05% http://www.medicines...dicine/7503/SPC in circular motions placing emphasis on acne prone areas until fully absorbed
14.  Wait 10 minutes before applying TriAcnéal http://www.avene.co....Treatment-Cream.
Just to add a few more details, I've been using the prescriptions for about almost 3 months, and the other products for about 3-4 weeks.  My current queries are:
Should I be using an SPF cream if so would you recommend this one https://www.sknclini...en-spf-50-100ml and should I apply it during the morning with or after my moisturizer?
I was wondering whether or not I should implement the following products into my regime: Acne.org AHA http://www.acne.org/...ha-reviews-650/ as a substitute for TriAcnéal on alternate days as a stronger method of exfoliation. Also introducing a Deep Cleansing clay mask http://uk.lizearle.c...nsing-mask.html every 3/4 days or on a weekly basis to help combat oily skin and improve smoothness. And lastly possibly including Jojoba Oil http://www.acne.org/...il-reviews-156/ as a method for stabilizing my excessive oil production as I've read about quite a lot on this forum. I'm really interested in hearing any opinions/recommendations you have on both my regime and whether I should try to include the above products.   
I've neglected addressing my back and chest acne/marks  which is very mild to be fair, but any advice on how I'd go about dealing with this?
What are my next steps?
I've recently met with my GP to get a top up for my prescriptions and asked to be referred to a dermatologist which I should be arranging soon. My GP also told me she would suggest Roaccutane http://www.medicines...dicine/1727/spc to my dermatologist, but I'm quite apprehensive about this prescription as I don't know too much about it (hopefully someone can tell me more). I'll try to keep this updated as best I can, but I will have to juggle academic and sporting responsibilities so I can't promise too much.
What is my end goal?
I've started to realize, acne is largely hormonal/genetic, so I understand achieving flawless skin is only really attainable for the minority of people. I'd guess my realistic goal is to clear any current acne I have, stabilize my oil secretion and fade any existing hyperpigmentation I have and most importantly prevent/limit the onset of acne. I hope one day I'd be able to not have to religiously follow a regime, but for the time being I think it's quite crucial. So yeah to summarize, rid any existing acne, fix oily skin, reduce marks, and prevention. God, I've realized how long this may be to read, I hope I haven't bored you by now but I really would appreciate any advice/support.
P.S: Would greatly appreciate if someone can teach me how to hyperlink, I cant seem to do it on this.
Edited by Daniel95, 07 February 2014 - 05:52 PM.