I have always have acne that I used to consider to be moderate acne, but recently I broke out unlike ever before. I'm scared that I have some sort of infection like staph, MRSA, or a fungal infection. The breakout has been on my left cheek for about a month now, but it seems to be spreading to my chin. It has spread from a small spot on my jawline and gone all up and down. It hurts, almost stings, and itches really bad at points. Tylenol/Advil really helps the inflammation as well as applying heat to the infection. I just went to a uni doctor who prescribed me clindamycin and minocycline, but it was before I realized how bad it was getting. I haven't filled in my minocycline prescription because the pharmacy was closed, so I just started using doxycycline that I had left lying around till I can pick it up tomorrow morning. My face also appears swollen on the left when I smile. I have no idea if this is normal acne because I have never experienced anything that didn't go away in a day or two with bp or any otcs or common topicals. Not sure if it is just some spike in hormones or what. I don't have insurance so it would be extremely expensive for me to go to a derm for proper diagnosis. I've been using the antibiotics since Friday night and am not sure if there is any progress.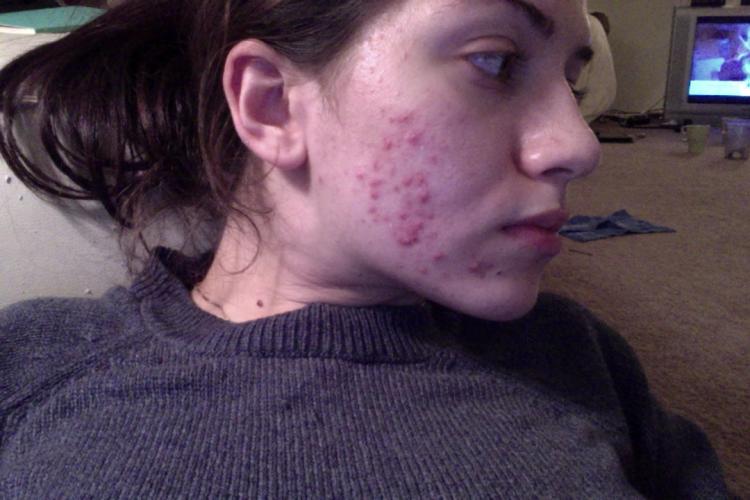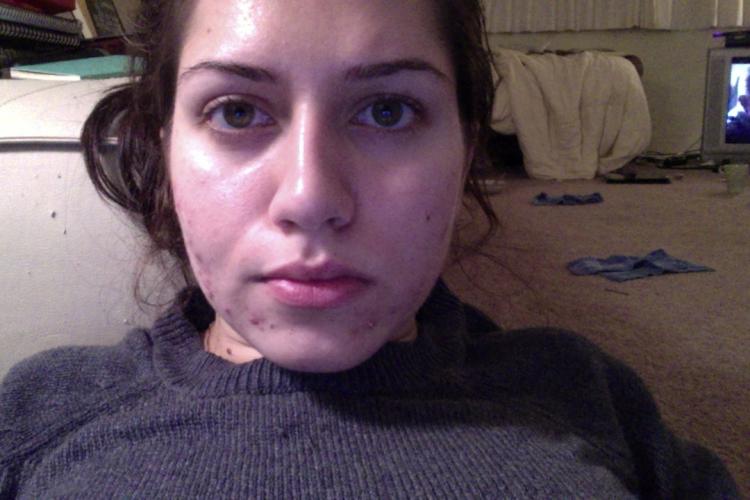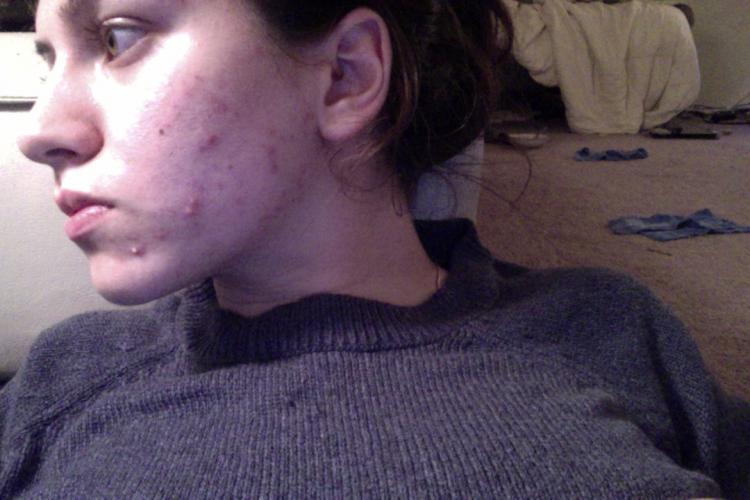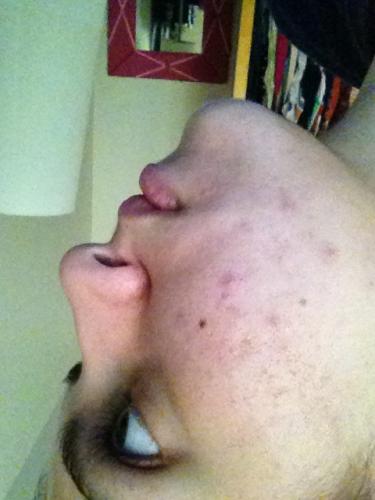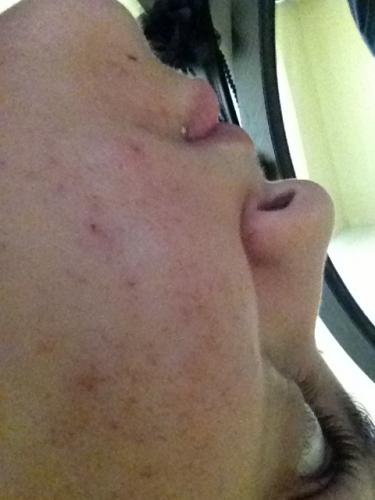 The first three pictures are the new breakout. As you can see, it's mostly bad on the left jaw/cheek. However, it seems to be spreading to my chin. It almost has a sort of bubbly texture when I touch it. The second two pictures (dunno why they're upside down) are pictures from the last "normal" breakout I've had.
The second set of pictures show the kind of breakouts I am used to crying over every few months. I'm 22, and till this day have never experienced anything like this current stubborn breakout. I would kill for my old breakouts lol. When the breakout first started it was just a few hard lumpy pimples, which I don't regularly experience, and I kept picking at them with needles, tweezers, etc in an attempt to make something come out. Thats why I think I could have possibly caused an infection. Anyone ever experience something like this? BTW, before the antibiotics I had been using salicylic, bp, meddled a little with chemical peels (lactic, mandelic and glycolic, stopped when I realized my skin was not responding), indian healing clay, aha's and bha's. I basically tried everything. I also used some clindamycin lotion that I had lying around the house. Now that I think about it, my skin really flared up the morning after I began using Burts Bees herbal clearing stick. Ugh, I just want this gone, I can barely move my face comfortably.