Hey everybody!
After years of struggling with acne and trying different products I am finally gonna start my accutane treatment!
It all started when I turned 15. My acne got pretty bad and I began to feel very depressed about it all, so I went to the doctor and he prescribed me benzoylperoxide. After about 2 months there was no improvement at all and I really suffered from the side effects like dryness and itchiness. My face was still one big mess, so the doctor prescribed me minocycline (antibiotics). That worked really really well. I was totally clear and felt great. However, after 1 year my acne came back. I didn't feel like going to the doctor again so tried some simple things like scrubbing, sea-salt, different kinds of face washes and stuff. Offcourse that didn't really help anything, but I didn't know what else to do. Last summer however I discovered this website and I decided that I wanted to try the regimen for 3 months. In the beginning it helped a lot, but again, it didn't work in the end. That's when I started to feel very depressed about life. I lost my beautiful girlfriend, I lost contact with my old friends and I also failed in school for the second year. I decided I couldn't live like that anymore, so I went to the doctor again. I really wanted to take accutane, but he said he wanted to try doxycyline first, so I did that and again, after 2.5 months there was no improvement at all so I had to go to a dermatologist.
Today I went for the first time to the derm and she immediately prescribed me accutane yeeah:) Tommorow I am gonna take my first pills!
This is how it looks today (before accutane):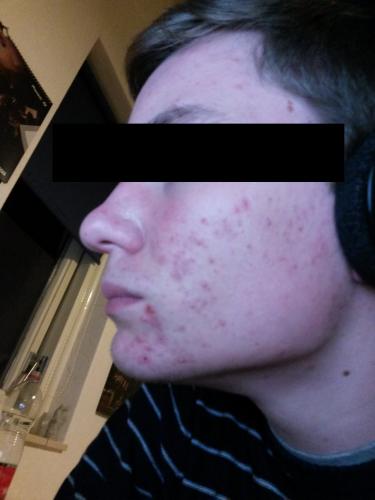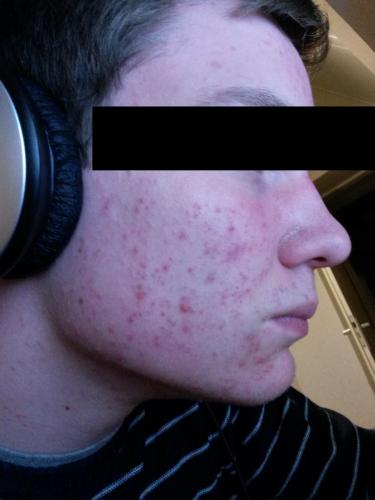 How it looks now (Day 69):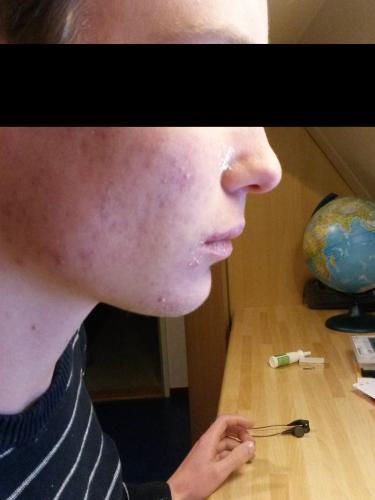 I decided to start a log for a few reasons. First of all, I really think this log is gonna help me see things a little more positive and that is exactly what I need at the moment, because I am still pretty sad and depressed. Secondly, I hope I can help some people with my log:) Also I hope my english writing skills improve a little by writing this daily posts haha.
If there are any questions, feel free to ask!
Edited by patrick95, 17 March 2014 - 01:26 PM.