So my roaccutane journey begins here. I have hesitated to take this but I though I'll give it a go , sick and tired of myself and trying to treat acne for 4-5 years. So Today 04/12/13 I have gotten my tablets from the pharmacy it's a 2 month dose , If all goes well I will receive another 2 month dose after and my treatment should be done in 4 month since my dose is high "70mg" wasn't so sure about that but I hope I won't get too many side effects and that I can carry on training.
Day 1/122 : Took my first 70mg dose , right now everything still seems to be fine , will take my first pictures the next day , some knee pains occurred but I don't think that has anything to do with the tablets. The pictures should of been without flash >.< It really didnt look as good as the pictures actualyl show , the acne was pretty bad , next time il make sure to take them properly.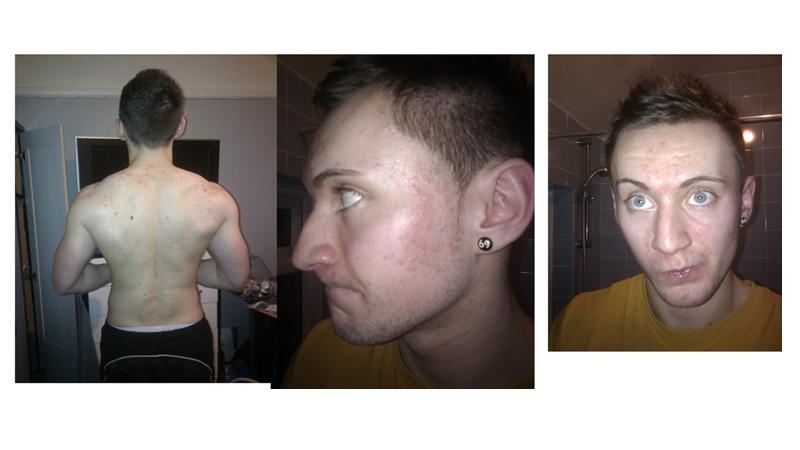 Day 3/122 : Took my first pictures and took the third dose , feeling dry on the face and getting a little itchy, lips still fine.
Day 26/122: I didnt update for some time because , I didnt feel the need to , I update around every two weeks , skin dried out since then , using good moisturisers , after heavy gym sessions I get dizzy very easily and need a rest for a while otherwise not many symptoms. Got a random cyst on my face and a few smaller pimpes on the neck  , not sure about the back but my face has gone much more red , seems to be working.