Hey all I have been following acne.org for a while but it never occurred to me to actually sign up and write a personal log until now because I am so frustrated with my acne and would like to share my journey with everyone with the various products i use until i succeed! anyway this log will be about retin-a aka tretinoin.
One thing is certain, I hate acne. 3 weeks ago marked the start of a brand new Regimen for me, RETIN A (0.025% cream). I think that by making this diary and posting pictures and such I will be able to document my results and get advice from all you guys. I promise you that I will not backout of the treatment and will give it a decent show....no matter how irritated my skin gets.
My current regimen includes the use of:
Morning:
Neutrogena Oil-Free Acne Face Wash
Clindamycin phosphate lotion 1% (every other morning)
Moisturize with Cetaphil moisturizer for dry skin
Night:
Wash with gentle wash
Apply Retin-A Cream Tretinoin 0.025% (every other night)
Apply moisturizer after 30 minutes
Since it has been 3 weeks already, I'm going to explain the first couple of weeks in words and show a few pictures now.
To be quite honest, my skin is really odd and it'll be clear for 2 weeks and breakout really bad after a week, and that's what I hate. The very first day I used Retin A I woke up and I felt like my skin was already clearing up, but obviously it was just my mind. So for the first week, my face pretty much stayed the same, maybe even looked a little better at the end of the week. But by week 2, I woke up with a big underground (cyst) pimple on my chin and I was horrified because I have never had one before and it just hurt so badly and I just wanted it to go away. Unfortunately, the next morning 2 more small ones appeared above my eyebrows.
End of Week 3 (as of right now)
You can see my skin is really bad on my right cheek, but it has gotten a little bit better except a few pimples have popped up but nothing serious.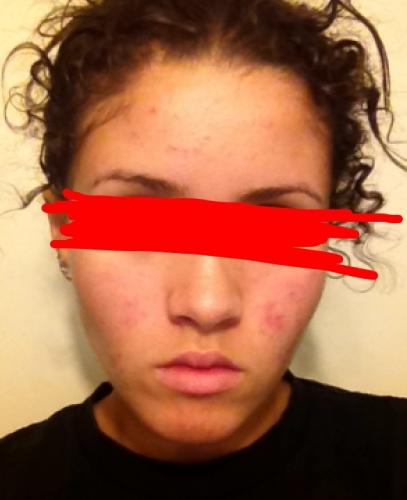 Front view.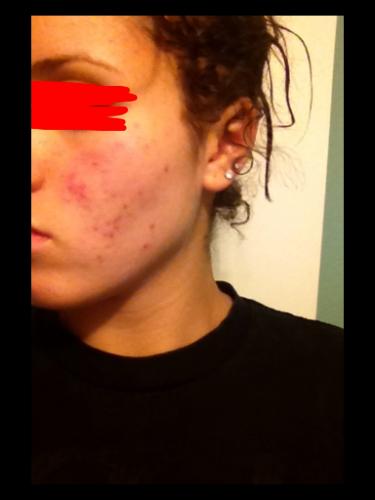 Right cheek.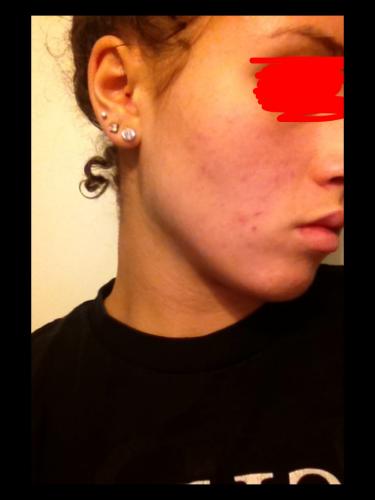 Left cheek.
Do you consider this mild, moderate or severe acne?
Edited by ih8acnee, 01 January 2014 - 01:35 AM.