It's impossible. Anything you develop from a makeup, sunscreen or skin care products is usually dermatitis. Acne is hormonal and nothing influences acne topically as makeup can't penetrate deep enough to the sebaceous glands to cause acne to form.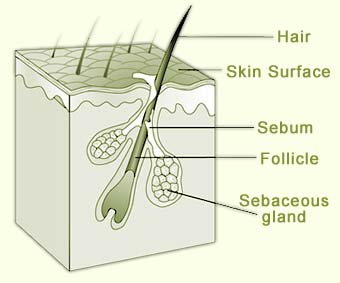 See? The sebaceous glands are below the skins surface
Don't restrict yourself from wearing makeup as it doesn't actually cause or worsen inflammatory acne
(papules, pustules, cysts, nodules).
Edited by Starviolet, 13 November 2013 - 08:48 PM.