Hello!
First off.. I'm not wether from the USA or UK, and my natural language is not english - but I hope that you do understand me even though!
My acne began back in the start of 2012 I guess, and it developed exponentially, really. It was/is very hard for me to tackle this, and it affects me lot as regards to behavior, etc. Then first off I went to the pharmacy and bought some benzoyl peroxide, first 5% and later on the 10% - and no one did help my acne, and my acne kept developing. I went to my doctor and got some stronger benzoyl peroxide prescribed, clindoxyl gel to apply every night before bed - it didn't help(I was on this for around 3-5 weeks). Then I was put on clindamycin, some liquid thing to apply on my pimplets - which neither didn't help at all, unfortunately. Then I was put on erythromycin for 3½ months (first month 25 mg and 50 mg afterwards), I told my doctor about absolutely no improvements and I got referred (dont know if this is the right word) to a derm. I had at this time spent a LOT of time searching about different kinds of drug etc, and I thought that Accutane would be good for me, and searched furthermore about the accutane side effects etc. 
Then today I had this appointment with my derm (I have been looking forward to this a VERY lot), and I really hoped that he would prescribe me accutane. First off he just talked about pimplets in genereal and how they occured. Then he suggested me Accutane at first (I didn't even have to talk about the affecting), and I was so relieved and thankful! I needed to go through some blood test before the start of the course, so I went to my doctor right after for a blood test, and my derm will have the results tomorrow. which means that I'm starting tomorrow!!! I'm so excited, really! I was put on 40 mg a day the first bit of time, and then he would consider later on about gaining in mg's etc. I was told that the course will run for 4-5 moths, which is alright I guess. 
I've been reading a lot of personal logs in this acne community, and I'm so amazed about a lot of the results, which just maked me even more ecited!
I bought some products today at the pharmacy that my derm suggested me, and will buy some more products tomorrow, hehe
I am looking forward to this journey, and hopefully it will clear up my acne - HOPEFULLY! 
PICTURES OF ME AROUND 2-3 WEEKS AGO (LOOKS LIKE THIS TODAY):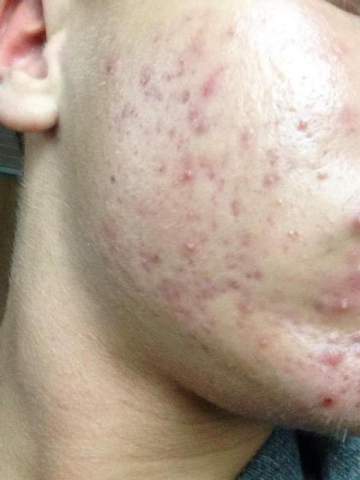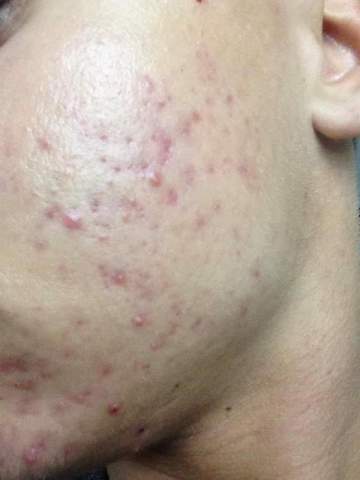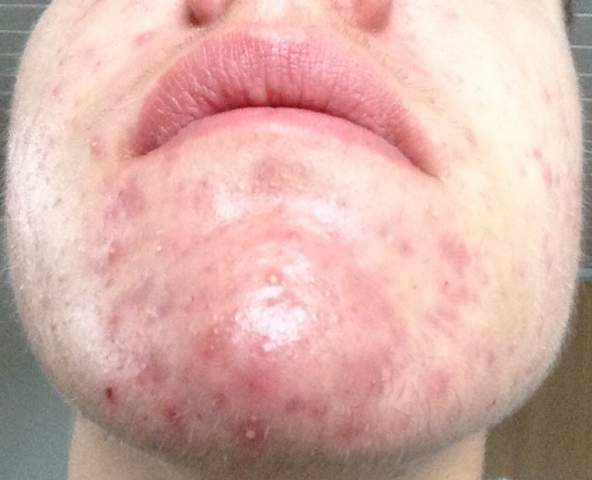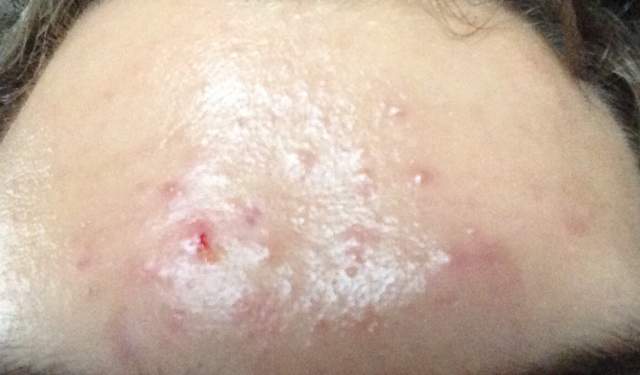 If you guys have any question, then feel free to ask
And if anyone of you has any advice that you would like to give, it would be appreciated a LOT!
Thanks you for your attention, have a very nice day
Edited by Joy4ever, 14 November 2013 - 06:47 AM.