We have just hit the big red button and launched our new store. It has been a real labour of love for the entire team and we're really proud of the finished product.
The most notable thing about the new store, is that it's located right here on acne.org. You can visit the new store at store.acne.org or by clicking the store tab in the main menu.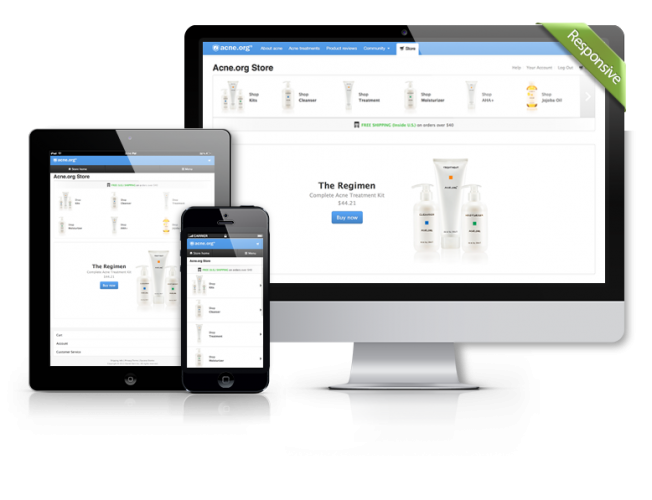 As part of the upgrade, your account has been upgraded to a new One Account. In a nutshell this means you'll be able to use the community and the store with a single account. Learn more about One Account.
There are several other notable features:
Responsive design: The new store features a brand new design that is responsive. This means the new store works on desktop, mobile devices and tablets. The store will automatically adapt to the size of your device. The design is also cleaner, easier to navigate and much faster to checkout.
Improvements to shipping: free shipping on orders over $40 (within the US), flat rate shipping (within the US), shipping on almost any individual product or kit will be cheaper than before (worldwide).
Kit subscriptions: All kits can now be purchased as a subscription and there is now a 5% discount on all kit subscriptions. Subscriptions are now much easier to create and manage.
Please check out the new store and let us know what you think.
Paul