Hello, background of my experience so far. I am 20 years old and only got severe acne randomly less than a year ago when I was 19. I went to a GP and she put me on antibiotics (doxycycline) and said if it doesn't improve she would refer me to a dermatologist. About a week later I decided to go back to the doctors and try to push to see a dermatologist, this time my appointment was with a different GP who agreed for me to see a dermatologist, as I am in the UK there is quite a long waiting list for the NHS, so the doctor told me to keep taking the antibiotics and use isotrex until my appointment with the dermatologist. By the time of my first appointment with the dermatologist, there wasn't much active acne, however my face was still very greasy and had lots of very dark marks all over my temples and forehead. The dermatologist put me on a course of accutane for 3 months,60 mg a day. I had another appointment after 6 weeks just a routine, for blood tests etc. and today I went back as the 3 months is over. Today he decided to keep me on accutane at 60 mg for 1 more month. I know to wait 6 months after finishing your accutane course before doing any skin resurfacing procedures but I want to plan in advance and know what is my best option. 
My Scars
My scars are on my temples and look shallow however in some different lightings they can look absolutely terrible and I've searched online and on this site for months to find out what the best options are.
Left side bad lighting 
Left side good lighting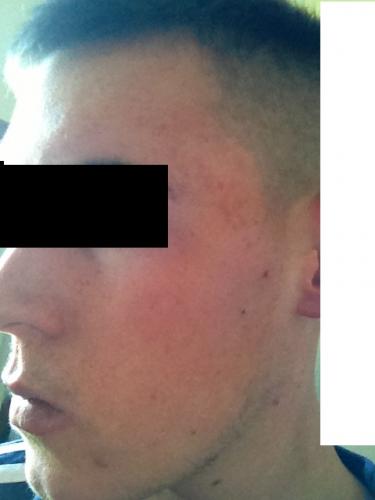 right side bad lighting (taken in mirror thats why it looks like left side of face)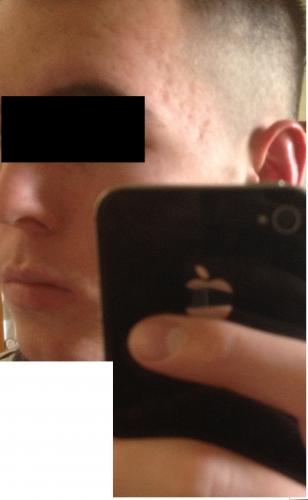 right side good lighting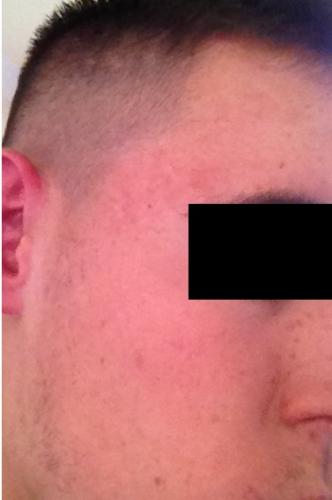 Please can someone get back to me and tell me what are the best options for these types of scars.
thanks.