This is my first post here and I'm not really sure how to do this but here it goes

Some info on me: I'm 16 years old. I play soccer so I'm a pretty healthy and fit. My eating habits however are not so great  so recently I've been trying to cut out junk food as much as possible. It's almost been 2 months since I started Dan's Regimen. I used to have mild acne until I tried proactive to clean it up but after I stopped because I saw no results, acne exploded all over my face. 
I'm pretty impressed at how fast the regimen got rid of all my existing acne because now I don't have any active pimples (except for 2 that appeared on my right cheek this morning but they'll dry up soon). However, now that most of my acne is gone I'm left with red marks allllll over my face and it's just as bad if not worse as the pimples themselves. How can I get rid of these? Up until now the only products I've been using are Dan's cleanser, BP, and moisturizer. I've heard about Dan's AHA and Urine therapy being good to help fade red marks. Has anybody had any luck with this? How would I incorporate the treatment into the regimen? I hope to have these red marks somewhat under control before I go back to school in about 3 weeks if possible.
Thanks in advance for any help, it is all greatly appreciated.
I took these pics after getting out of the shower and cleansing my face with the cleanser. This was after the bp had soaked in and the close ups were taken 30 min ago, they look really bad at the moment.
edit: sorry I just noticed all the pictures are sideways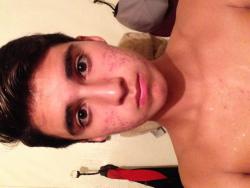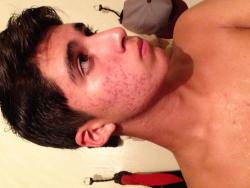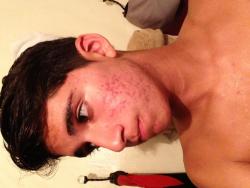 Close up of red marks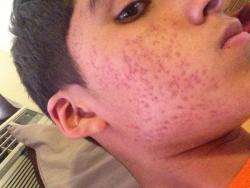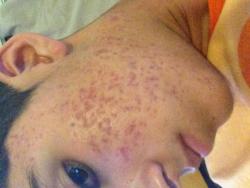 Edited by MarianoDoe, 22 July 2013 - 06:14 PM.