Hello! For the last 3 years or so I have searched online for answers about why my skin was so red. Could it be from my acne? Could I have rosacea before I was even 30? Would it ever go away? Who else had this kind of redness that I did? I am here to post my progress, and maybe be of some kind of reference or guidance to someone else who is searching for answers, sees my skin, and can relate. I had always had some kind of acne since I was about 11. I never did NOT have some kind of blemish on my face since puberty. I think I have a lot more "good skin" pictures than bad skin pictures because you know, who is going to want to take pictures on a bad skin day? I would spend a lot of time in the mirror inspecting my face on those days but I did not hope to remember it. My acne was fairly mild but persistent through high school and college. There were probably some weeks that were closer to moderate. I'll begin my picture story of progress here, at my high school graduation.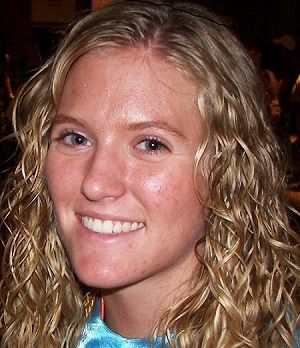 Yep, that's me. With makeup and all, my acne and textured skin still showed through despite my efforts. My skin was also super oily, shiny, and out of balance while I used benzoyl peroxide and other acne things every AM and PM religiously. It may not look bad at all by itself but next to friends whose skin was much brighter and clearer, my skin looked rough. The next picture is an example except I did cut out my friend for privacy reasons. Point is, my face did not photograph well in artificial light. It is also pretty red here.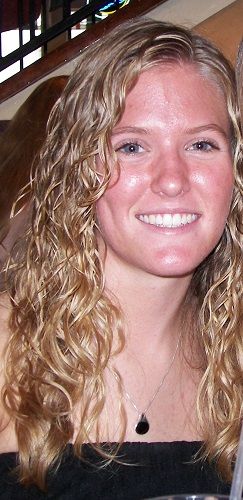 And sometimes I would have much better skin days but then have a couple super red, ouchy blemishes that would always take multiple days to go away. I also had a really bumpy forehead. Obviously felt good enough with makeup to take this silly picture that day lol.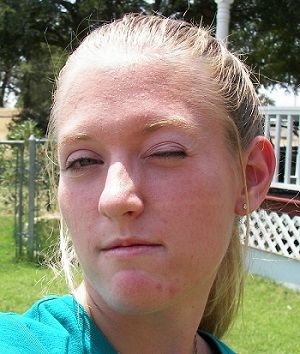 And in college I ditched the acne products and switched to more natural products that did not really fight acne per say but it just helped skin be healthier. I had some really nice days where WITH makeup my skin looked great in natural light.
I LOVED this picture for a really long time. I felt so good about it.
Finally, when I was actually doing the Oil Cleansing Method, I realized one day that my skin was a lot smoother and clearer. I would still get those painful under-the-skin pimples and tiny whiteheads. But for the most part I realized I had a lot more good days than bad. I had a lot of redmarks and stuff but when there was plenty of natural light, the light diffused my skin tone and revealed much healthier looking skin. All of the following pictures are WITHOUT any makeup.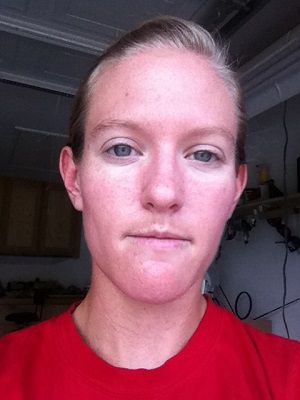 So exciting! Except in more dull, inside light, this is what my skin was more like.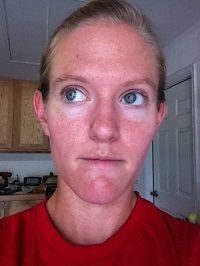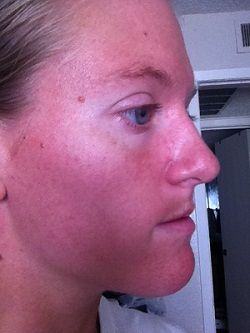 Luckily since the texture of my skin was so improved, all my makeup had to do was even out my skin tone. I had no idea why my face had become so red over the years, even though I wasn't actively breaking out anymore. It was so frustrating and if I did go out without makeup, people always assumed that I was sunburned!! I hated when they'd actually comment about it or ask "have you been out in the sun?", and I shamefully went along with it anyway. I wasn't going to tell them that my skin was just like that. I thought I looked sick because of the color difference around my eyes and the rest of my skin; it was ridiculous. The above pictures were taken last year.
Continued in next post...
Now jump forward to this year. Still continuing a more natural and gentle skincare routine like the one I have in my signature: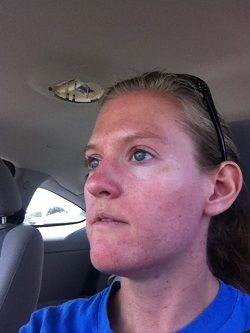 I heard taking pictures in the car is one of the best places to get true light especially when experimenting with make-up foundation shades. So I like taking pics in my car to compare. This pic was a week and a half ago and since I have started using tea tree oil, my skin texture and redness continue to improve. I started tea tree oil mid June.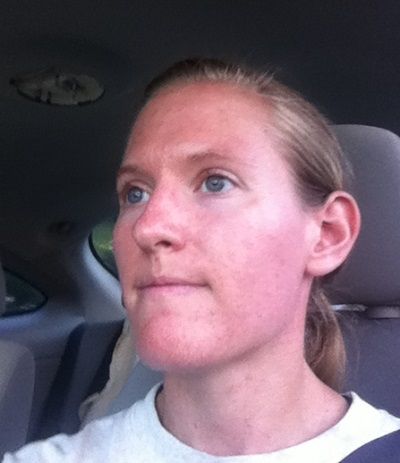 Seems I have too many images in this thread? I will attach the last three pics and just know I am referring to them in the order they show below as attached files.
The first one below is exciting for me and is what kind of inspired me to write this at all. This pic was taken today, no makeup, and in similar light to the super obviously red skin/white under eyes taken a year ago.
The color difference is certainly not as abrupt between my eyes and rest of face although my face still has a red tint to it. From the side with this dull light it is obviously reddish but my skin in super smooth and no active breakouts at all: Yay
And then the 3rd one was taken in natural light from a window, again no makeup.
My chin insists to always be red and if I do get breakouts that is usually where they occur. But from this year to last year I am very pleased to see the difference and I hope my redness continues to subside. I honestly thought it might be this way forever and now I have hope! Since using a drop of tea tree oil with my toner AM and PM, I have seen the most DRAMATIC change since last year and in very little time (improvement within days). Both in texture and a reduce in redness.
My face is also more balanced, never dry, never over oily, and is not nearly as shiny or dull at the end of the day. I just try to treat my skin good and it has taken multiple YEARS since my persistent acne but I hope to someday have skin that I dreamed to always have. Thanks for reading! Feel free to comment below about anything!